The prestigious Fulbright program, which was launched in 1946, is the flagship international educational exchange program sponsored by the U.S. government. The program is designed to increase mutual understanding between the people of the United States and the people of other countries. Distinguished Fulbright alumni include heads of state, judges, ambassadors, cabinet ministers, CEOs, university presidents, leading journalists, artists, scientists, and professors.
There are five Fulbright Scholars serving as full-time resident or visiting faculty members at the University of Maine School of Law: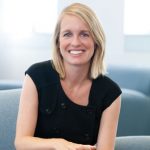 Professor Anna Welch
2005 – 2006
University of the Pacific
Lima, Peru
Professor Welch worked closely with individuals at the University of the Pacific researching and investigating Peru's efforts to privatize its water systems. She also worked with a non-profit organization (DESCO, Centro de Estudios y Promocion del Desarrollo) to establish a public water management system in Pueblo Joven, La Libertad in Chosica, Lima, a neighborhood on the outskirts of Lima. Through her work with DESCO, she helped to deliver various training workshops in the community each month concerning water management and water use.
---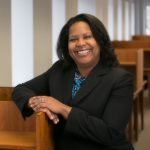 Dean Danielle Conway
2006 – 2007
La Trobe University School of Law
Melbourne, Australia
During her Fulbright year, Dean Conway conducted research on the recognition and protection of the intellectual property rights of Indigenous Peoples of Australia. This research focused on the traditional knowledge, cultural expression, and genetic resources of Indigenous Peoples. She studied the rich and layered histories of the Indigenous Peoples of Australia and of the Torres Strait Islands, which date back some 60,000 years. She also lectured on intellectual property licensing law and U.S. government contract law.
---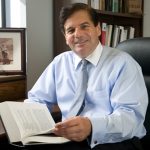 Professor Charles Norchi
2018
University of Iceland School of Law, the
Centre for Arctic Policy Studies, and the
University of Akureyri Polar Law Program
Reykjavik and Akureyri, Iceland
Professor Norchi's Fulbright research focused on the Arctic constitutive process and geopolitics. He co-taught law of the sea at the University of Iceland and Polar Law at the University of Akureyri. He lectured at the Arctic University of Norway in Tromsø and at Nord University in Bodø. He spoke on developments in Arctic Law for United Nations Oceans Week. He also designed the Arctic Summer Institute, which was held for law and science students along with stakeholders in June 2018 in Portland, Maine.
---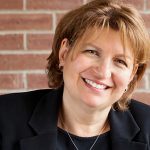 Professor Lois Lupica
2019
University of Melbourne Law School
Melbourne, Australia
Professor Lupica will use her Fulbright award to critically examine the Australian legal services' structure, priorities, and methods of service delivery. She will study the effectiveness of recently implemented programmatic innovations, including technology-based innovations. She will also identify best practices for advancing the cause of access to justice in order to develop the tools to replicate and scale these practices in the U.S.
---
Visiting Professor Jeffrey Thaler
2019
Duke Kunshan University
Kunshan, Jiangsu province, China
Professor Thaler will primarily be working in Duke Kunshan University's Environment program, where his project "Experiential Programming for Clean Energy and Regulatory Law Matters" will assist Kunshan in developing new curricular approaches, new trans-boundary research projects, and also possibly new student exchanges with a focus on administrative-regulatory law, energy and natural resources law, and environmental law.