Racial Injustice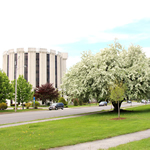 Issued June 3, 2020
The faculty and staff at Maine Law are heart-broken and beyond angry that one more person of color has lost his life while pleading for dignity, respect, and just an ounce of human compassion. Words seem particularly useless at times like this, but it is words in action – speaking up, being present, and refusing to be distracted – that are needed now. We send our deepest sympathies to George Floyd's loved ones, and we will redouble our efforts to bring disparate groups of the community together to continue the real work in Maine's communities that will be necessary for permanent change. Racial Injustice must end.
Featured Subject Areas
Profiles
Upcoming Events
Oct 26, 2020

Environmental Justice: An Anti-Racist Movement and Principles for Practice


The Energy and Environmental Law Society (EELS) at…

Oct 26, 2020

:

7:00 pm

-

9:00 pm

Oct 29, 2020

2020 Judge Frank M. Coffin Lecture on Law and Public Service


The University of Maine School…

Oct 29, 2020

:

7:00 pm

-

9:00 pm

Nov 11, 2020

Veterans Day (No Classes, Law School Closed)
Nov 11, 2020
News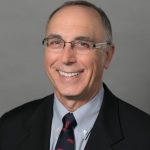 Maine Law is pleased to announce that it has converted the popular Certificate in Compliance Program to an entirely asynchronous, online format. Beginning in January 2021, courses will be available virtually for both experienced compliance professionals and for newcomers in this critically important field. This innovative program is enhanced by a partnership with the University of Maine Graduate and Professional Center and the Maine Regulatory Training and Ethics Center (MeRTEC).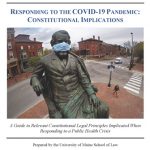 Maine Law students Adam Mooney '22 and Richard Qualey '22 spent their summer researching and writing a guide analyzing the constitutional implications of COVID-19 related government actions. The guide is titled Responding to the COVID-19 Pandemic: Constitutional Implications – A Guide to Relevant Constitutional Legal Principles Implicated When Responding to a Public Health Crisis.
Quotes in the Media