Student Services is dedicated to ensuring that our students have the best experience possible at Maine Law. We are genuinely interested in the well-being of all of our students. To help support you, we provide a range of programming on topics from academic success, faculty advising, wellness and financial literacy, to community building activities and food gatherings. We offer substantive collaborations with Maine Law student organizations, as well as with many of the University of Southern Maine offices, including Disability Services, Health and Counseling, Veterans' Services, and Financial Aid.
Get to Know Us
The Student Services team is available when you have an academic or personal question, problem, or concern.
Iris Michaud
Coordinator for Academic Affairs and Student Services
207.780.4352
iris.michaud@maine.edu
Originally from Germany, Iris spent her formative years living between Germany and Togo, West Africa, and has called Maine her home for 14 years now. At Maine Law, she wears many hats and by far her favorite role is that she is often, and happily, the first point of contact for students.
---
Sherry Abbott Niang
Associate Dean for Student Services
207.780.4345
sherry.niang@maine.edu
Associate Dean Niang is a 2004 graduate of Maine Law. She has served in her current role for over 12 years and has many deep connections to the Maine legal community. Prior to working at Maine Law, she clerked for the Maine Supreme Judicial Court and practiced law at a major Portland law firm.
---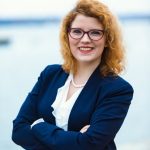 Shianne Bowlin
Student Services Fellow
lawstudentservices@maine.edu
Shianne is a 2L at the University of Maine School of Law. She is from Princeton, Indiana, and chose Maine Law because of the many clinical opportunities.