The University of Maine School of Law is pleased to announce that it has converted the popular Certificate in Compliance Program to an entirely asynchronous, online format. Beginning in January 2021, courses will be available virtually for both experienced compliance professionals and for newcomers in this critically important field. This innovative program is enhanced by a partnership with the University of Maine Graduate and Professional Center and the Maine Regulatory Training and Ethics Center (MeRTEC).
Professor of Practice Andrew Kaufman, the director of the Certificate in Compliance Program, notes that this is the next step in the evolution of the program: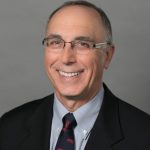 "We have been planning for some time to move the program to an online format.  While the pandemic has pushed us in that direction perhaps sooner than we had anticipated, we are excited about the opportunity this format will give us to reach a wider audience and contribute to the development of compliance skills on a much larger scale.
We are mindful that a valuable aspect of our in-person program has been the networking and participation in a community of compliance professionals available to our students. To maintain that feature we will be supplementing the asynchronous course presentations with live, interactive online sessions to give our participants the opportunity to interact with each other and to share their experiences."
Launched by Maine Law in 2017, the Certificate in Compliance is a non-J.D. program which is designed to develop fundamental and transferable compliance skills for students.  The program begins with two courses that address foundational principles of compliance and enterprise risk management.  These are followed by additional courses which focus on timely topics relevant to virtually all businesses and other organizations. The courses are designed to give participants hands-on experience in the various tasks expected of compliance professionals.
The Law School has been working with a professional online course developer and anticipates that the following courses will be available beginning in Winter 2021:
Introduction to Compliance: Foundational Principles
Enterprise Risk Management
Information Privacy and Cyber Security
Employment and Human Resources
Human and Animal Subject Research and Investigations
Creating Value in Contract Procurement and Management
Courses are taught by experts in the compliance field including:
Vice Dean Dmitry Bam, University of Maine School of Law
Professor Dave Canarie, Vice President and Chief Transactions Counsel, Unum
Professor Peter Guffin, Chair of the Privacy & Data Security Practice, Pierce Atwood
Assistant Provost Ross Hickey, Director, Maine Regulatory Training and Ethics Center (MeRTEC) at the University of Southern Maine
Professor Andrew Kaufman, Professor of Practice, Consultant to the Dean and Director, Compliance Certificate Program, University of Maine School of Law
Dr. Dana Kerr, Professor, University of Southern Maine
To earn the Certificate students must complete Introduction to Compliance: Foundational Principles, Enterprise Risk Management, and at least three other courses. The cost to earn the Certificate is $3,000, and for each individual course is $600.
Supporters of the program include: Avangrid, Unum, the University of Southern Maine's Center for Technology and Enhanced Learning, Maine Medical Center Research Institute, and WEX.
For additional information or to register, please visit the Maine Law website or contact mainelawcertificate@maine.edu.