The University of Maine School of Law strives to be a diverse community inclusive of all races, ethnicities, national origins, gender identities, sexual orientations, ages, disabilities, classes, and religions. Maine Law is committed to equity in legal education and the legal profession.
Learn more about Maine Law's commitment to Diversity, Equity, and Inclusion.
---
Below are a few ways the Law School is taking action to ensure a more inclusive and diverse community.
Diversity, Equity, and Inclusion, (DEI) Task Force
In October 2020, Maine Law established a new Diversity, Equity, and Inclusion (DEI) Task Force, which evolved out of the Law School's long-standing Diversity Committee. Members include Maine Law alumni, faculty, staff, and current students, including a representative from the student Multicultural Law Society.
Four dedicated Working Groups fall under the Task Force umbrella: the Curricular Initiatives Working Group, the Programming Working Group, the Student/Faculty Recruitment and Retention Working Group, and the Diversity Plan Working Group.
Learn more about the Diversity, Equity, and Inclusion Task Force.
---
Cumberland Legal Aid Clinic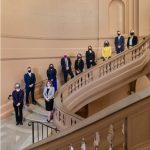 Established in 1970, the Cumberland Legal Aid Clinic was one of the first law school clinical programs in the country. Student attorneys in the Clinic work on the frontlines on efforts to combat racial injustice in the law and our institutions. All legal services are provided by law students who are enrolled in one of four clinical courses: General Practice, Prisoner Assistance, Juvenile Justice, and Refugee and Human Rights. Students also have the opportunity to collaborate with local nonprofit organizations and community groups on a range of advocacy projects.
Refugee and Human Rights Clinic
Law students in the RHRC serve as the attorneys assisting low-income immigrants through a broad range of cases and projects.The course targets a critical gap in access to justice – providing direct legal representation and broader advocacy to immigrants and refugees seeking political asylum and similar protections under federal law, while training future attorneys on how to best serve the legal needs of immigrants.
Learn more about the Cumberland Legal Aid Clinic.
---
Academic Programming
This academic year, the Law School is offering two new courses focused on inequity in the law:
Racial Injustice in the Law 
Team taught by 10 Maine Law faculty members, students in this new course examine racial injustice throughout a wide range of fields: Property/Land Use, Torts/Insurance, Tax, Criminal Law, Business Law, Family Law, Environmental Law, Community Development, and Immigration Law.
Changing Laws
Team taught by 11 Maine Law faculty members and introduced by Dean Leigh Saufley, students in this new course develop proposals based on a range of topics: Controlled Substances, Criminal/Court Records Sealing and Expungement, Environmental Justice, Policing in Schools/Educational Disparities, and Right/Access to Counsel.
---
Faculty Engagement
Maine Law faculty are engaged in a wide range of activities designed to promote diversity, equity, and inclusion in the law. Below are a few examples:
In the fall of 2020, Professor Wriggins made numerous presentations at leading law schools – Duke Law School, Michigan Law School, Yale Law School, and Harvard Law School – on race and the torts curriculum.
Professor Gregory Bordelon assisted in drafting the joint AASE (Association of Academic Support Educators) and AALS-Academic Support Programs Section statement on racial injustice.
Professors Bam, Bloomberg, Norchi, Thaler, and Welch participated in a joint course with the University of Maine Graduate and Professional Center, the Muskie School of Public Service at the University of Southern Maine, and Maine Law.  The course, titled "Understanding the COVID-19 Pandemic," touched on disparate impacts of the pandemic.
Learn more about the work of the Maine Law faculty.
---
PreLaw Undergraduate Scholars (PLUS) Program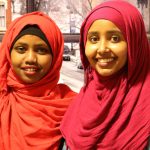 Since 2016, the Law School's PreLaw Undergraduate Scholars (PLUS) Program has made strides toward increasing diversity in law school and the legal profession, both in Maine and nationally. Designed for college students of color, immigrants, low-income students, students who are first in their families to attend college, and other underrepresented groups, the PLUS program offers undergraduates an immersive summer experience that gives them an opportunity to see themselves in the role of law student – and lawyer.
Learn more about the PLUS Program.
---
Events