The University of Maine School of Law strives to be a diverse community inclusive of all races, ethnicities, national origins, gender identities, sexual orientations, ages, disabilities, classes, and religions. Maine Law is committed to equity in legal education and the legal profession.
Learn more about Maine Law's commitment to Diversity, Equity, and Inclusion.
---
Below are a few ways the Law School is taking action to ensure a more inclusive and diverse community.
Diversity, Equity, and Inclusion, (DEI) Committee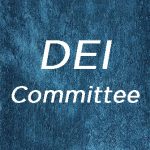 In August 2022, Maine Law established the Diversity, Equity, and Inclusion Committee, which evolved out of the Diversity, Equity, and Inclusion (DEI) Task Force established in October 2020. This committee in turn grew from the Law School's long-standing Diversity Committee. Members include Maine Law alumni, faculty, staff, and current students, including a representative from the student Multicultural Law Society.
Learn more about the Diversity, Equity, and Inclusion Committee.
---
Cumberland Legal Aid Clinic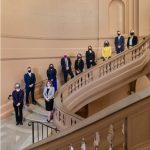 Established in 1970, the Cumberland Legal Aid Clinic was one of the first law school clinical programs in the country. Student attorneys in the Clinic work on the frontlines on efforts to combat racial injustice in the law and our institutions. All legal services are provided by law students who are enrolled in one of four clinical courses: General Practice, Prisoner Assistance, Juvenile Justice, and Refugee and Human Rights. Students also have the opportunity to collaborate with local nonprofit organizations and community groups on a range of advocacy projects.
Refugee and Human Rights Clinic
Law students in the RHRC serve as the attorneys assisting low-income immigrants through a broad range of cases and projects.The course targets a critical gap in access to justice – providing direct legal representation and broader advocacy to immigrants and refugees seeking political asylum and similar protections under federal law, while training future attorneys on how to best serve the legal needs of immigrants.
Learn more about the Cumberland Legal Aid Clinic.
---
Faculty Engagement
Maine Law faculty are engaged in a wide range of activities designed to promote diversity, equity, and inclusion in the law. Learn about the work of the Maine Law faculty.
---
PreLaw Undergraduate Scholars (PLUS) Program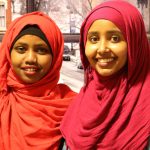 Since 2016, the Law School's PreLaw Undergraduate Scholars (PLUS) Program has made strides toward increasing diversity in law school and the legal profession, both in Maine and nationally. Designed for college students of color, immigrants, low-income students, students who are first in their families to attend college, and other underrepresented groups, the PLUS program offers undergraduates an immersive summer experience that gives them an opportunity to see themselves in the role of law student – and lawyer.
Learn more about the PLUS Program.
---
News & Stories
On April 25, 2023 Maine Law hosted an interactive workshop with Maine Inside Out, a Lewiston-based organization that channels theater to center the voices and experiences of incarcerated and formerly incarcerated young people. The event was open to the whole Maine Law community and very well attended. Students, faculty, and staff gathered to play theater games–facilitated by Maine Inside Out members–that were designed to build community trust and deepen dialogue about systemic inequities. Those who attended also viewed a short documentary film about Maine Inside Out's work at Mountain View Correctional Facility in Charleston, Maine, followed by a robust, reflective group discussion. 
Find more DEI news here:
---
Events