The Certificate in Public Interest and Social Justice is the newest certificate program available to students at the University of Maine School of Law. Maine Law also offers certificate programs in Environmental and Oceans Law, Information Privacy Law, and Business and Transactional Law. These four programs offer students the opportunity to home in on a specific area of interest in their legal education and receive training that will benefit their careers.
While the Public Interest and Social Justice certificate is a recent offering from Maine Law, it is not a nascent area of focus for the school. These issues have long been foundational to a Maine Law education and the work of its Cumberland Legal Aid Clinic (CLAC), Deirdre Smith, Professor and former Clinic Director, said.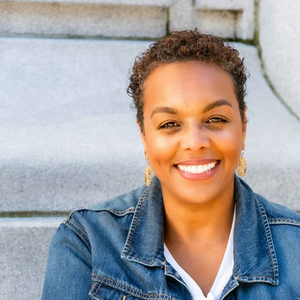 "Maine Law has demonstrated strength in public interest law at least since I was a student here in 1991," Smith recalled. "It's what brought me here. The benefit of this certificate is to provide students with a clear pathway to pursue their passion. Many students come here because of their interest in this kind of law, this will offer them more support, a clear direction, and an identifiable cohort of peers."
Smith will act as Director and faculty advisor for this program. Adjunct Professor Jill Ward, Director of the Center for Youth Policy and Law, and Adjunct Professor Krystal Williams will serve as key faculty in the program.
Williams graduated from Maine Law in 2017. She began her law school career around the time Michael Brown was killed in Ferguson, MO and police violence against Black communities was becoming part of the national discourse. Later, as an adjunct professor, Williams was invited to participate in a Maine Law town hall following the death of George Floyd.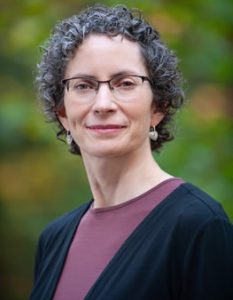 "The conversations around social justice have been occurring for a long time in and outside of the classroom, but there wasn't a framework to advance these conversations within the context of substantive course material," Williams said. "There also wasn't a framework to think or talk about our responsibilities as lawyers within the national movements and events around social justice issues. That changes with the introduction of this certificate."
The certificate mandates certain required courses, one of which is Williams' new class Law, Social Justice & The Public Interest, as well as completion of a certain number of additional courses. Experiential learning is also a requirement, and students must complete at least one semester of work with Cumberland Legal Aid Clinic and may also elect to complete a pertinent externship, job, or practicum course.
There has already been extensive interest in the certificate and seven students recently declared their intention to pursue this path. It was student interest, Ward said, that drove her and Williams to propose this plan of study.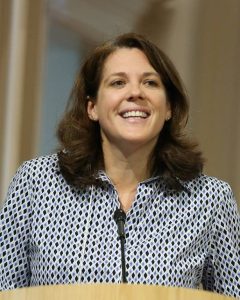 "Students with these interests are naturally drawn to Maine Law, and it is their passion and commitment that drove the development of this certificate and should continue to steer its evolution," Ward said.
Third-year student Emily Mott said she came to Maine Law to learn how to make systemic change, a learning process she feels this certificate program will support. "Developing a certificate that homes in on impact lawyering, social justice, trauma-informed lawyering, anti-racist lawyering, and how to survive in the legal field is crucial to the development and sustainability of Maine's legal field," Mott shared. 
This sentiment was echoed by Lisa Prosienski (2L), who recently declared her intention to pursue this certificate. "I am glad the law school has taken the step of creating the certificate and am honored to be among the inaugural candidates.  This certificate fills an important niche and brings focus to a critical area of work," she said.
"This program will elevate how the law school supports the public interest," Williams said. "So many students come to Maine Law for their interest in advancing social justice and they often choose to remain in Maine after graduation. This program is about serving not only our students but our home."