Student Services Fellow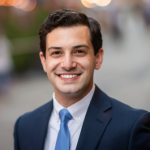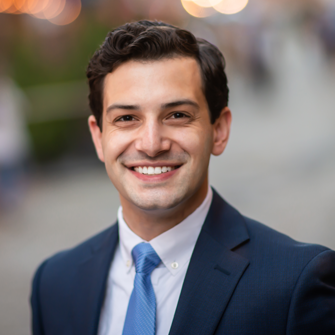 Background
Class of 2022
Hometown: Westbrook, Maine
Undergrad: Bates College
Major: Rhetoric
What did you do prior to coming to the University of Maine School of Law?
Camera operation, live event production, video editing, and public radio fundraising.
Maine Law
Why did you choose to attend the University of Maine School of Law?
I grew up in Maine and want to build my career here. I love the state's culture and natural beauty, and I couldn't imagine living anywhere else. As a Portland resident with family in Westbrook, the convenience of Maine Law was unbeatable.
What has been most helpful to you in making the adjustment to the life of a Maine Law student?
The advice and support of other Maine Law students.
How would you describe your experience at Maine Law?
Maine Law feels like home to me—I love sharing the classroom experience with so many other passionate students, and the supportive culture of the student body makes me feel like I can open up and be my genuine self.
What are you hoping to do after graduation, and how is Maine Law helping you to facilitate that goal?
I'd like to practice immigration law. Specifically, I'd like to help refugees and migrants obtain legal status in the United States. This year, I plan to participate in Maine Law's Refugee and Human Rights Clinic. Next summer, I hope to travel to Laredo, Texas to provide legal aid to migrants being held in detention centers.
Activities
When you are not at school, how do you like to spend your time?
I have a hard time sitting still in class for hours on end, so I try to squeeze in an evening run whenever possible. When I'm too tired to exercise, I spend my free time gaming and working on web comics.
Portland
What do you like best about Portland?
The Eastern Promenade – it's a perfect spot for trail-running, reading, sunbathing, and picnicking.
Portland has a reputation for its vast array of food options. Do you have any favorite restaurants or grocery stores?
Central Provisions has a special place in my heart – I proposed to my fiancée there, and we try to stop in for a dinner date whenever we can. Duckfat, Taco Escobarr, Bao Bao, and Yosaku are some of my other favorites.
What are some things that have surprised you about Portland?
There are a surprising number of green spaces! Munjoy Hill in particular is home to some beautiful parks, benches, and trails.
Advice
If you could tell a prospective student one thing about Maine Law, what would it be?
Maine Law is a great place to find your better self. Be reflective, be kind to yourself, and don't be afraid to be vulnerable with others. You won't regret it.