President, Student Bar Association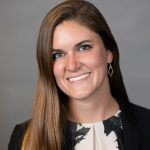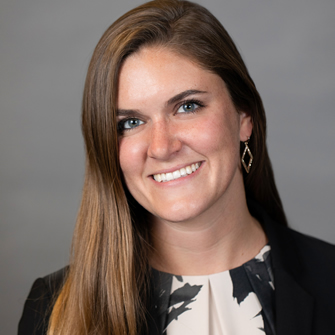 Background
Class of 2022
Hometown: Falmouth, Maine
Undergrad: The George Washington University
Majors/Minors: Psychology, Political Science
What did you do prior to coming to the University of Maine School of Law?
Prior to coming to Maine Law, I worked as a field organizer in several political campaigns, and was a bartender and waitress in between campaign seasons.
Maine Law
What has been most helpful to you in making the adjustment to the life of a Maine Law student?
Spending time in the library! When the school year first started, I would choose different spots around the library to study every day. Not only was I able to find spots that I focused best in, but I was able to meet upperclassmen who didn't hesitate to stop while they were walking by to ask how my 1L year was going.
How would you describe your experience at Maine Law?
FAST – I feel like I just started yesterday…
What is one thing that has surprised you about Maine Law?
How engaged the professors are outside of the classroom – especially moving to remote learning.
What are you hoping to do after graduation, and how is Maine Law helping you to facilitate that goal?
I know that I'd like to be a litigator but I'm unsure of a specific area of law. Luckily, volunteering in the Cumberland Legal Aid Clinic, I've been able to see a variety of different issues and cases that our student attorneys are working on, exposing me to many different practice areas.
Activities
Are you involved in extracurricular activities, either on or off campus? What are they?
Yes! I am the Director of Communications for the Student Bar Association, I serve on the board of the Women's Law Association, and I volunteer in the Cumberland Legal Aid Clinic. I also work part-time at my former waitressing/bartending job.
When you are not at school, how do you like to spend your time?
I love to ski, hike with my dog, and I've recently picked up golf and photography. I try to do something I love at least once a day, just to stay sane.
Portland
What do you like best about Portland?
Other than the food?! Portland Trails. I think it's remarkable how many maintained trails there are within the city limits.
Portland has a reputation for its vast array of food options. Do you have any favorite restaurants or grocery stores?
Tomaso's for tenders; Benkay for sushi; Taco Escobar for tex-mex; Lazzari for pizza; Veranda Noodle Bar for pho. . . I could go on- please reach out to me for more recommendations; I love to eat.
Advice
For someone who is considering attending Maine Law, how would you describe the student community here?
Professional. Our students are hardworking, respectful, passionate, and focused. I think the biggest transition from undergrad to law school was in respect to the student body. It's easier to feel empowered and motivated when the people around you are too.
If you could tell a prospective student one thing about Maine Law, what would it be?
If you're reading this, you'll meet me someday in person. Seriously, it shocked me (in the best way possible) that the students with whom I spoke during my application process didn't just disappear once I was admitted. We're a small school, which means we get to know each other.