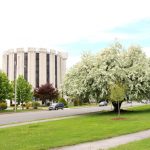 The Cumberland Legal Aid Clinic at the University of Maine School of Law was recently awarded a grant of $105,500 from the John T. Gorman Foundation, a continuation of its support of the Clinic's juvenile justice reform work. Through the Juvenile Justice Clinic (JJC) and the Maine Center for Juvenile Policy and Law (MCJPAL), the funds will support efforts to implement a continuum of community-based alternatives to incarceration, to increase fairness in the juvenile justice system, and to remove barriers to success for those who have prior system involvement. The Maine-based Foundation "advances ideas and opportunities that can improve the lives of disadvantaged people in Maine."
Established in 2017 through an initial grant from the Foundation, the Center works with students, faculty, practitioners, policymakers, and other stakeholders to broaden efforts to connect practice and policy reform. Most recently, Jill Ward, project manager for MCJPAL and nationally-recognized juvenile justice reform leader, served as one of three co-chairs of a statewide juvenile justice task force created to provide support and guidance for a comprehensive assessment of Maine's juvenile justice system conducted by the Center for Children's Law and Policy and funded by the state Juvenile Justice Advisory Group.  A final report of findings and recommendations was released in February and, with this renewed support, the Center will continue to partner with the Department of Corrections and others to prioritize and implement proposed reforms to establish a sustainable community-based continuum of care for system-involved youth.
As part of its work, the Center also facilitates the juvenile justice reform practitioner work group, a core group of system stakeholders who work to identify consensus solutions to reduce inappropriate detention and confinement and to increase fairness in the juvenile justice system. Over the last several years, MCJPAL has worked with partners from across the state to develop resources and provide policy analysis on the juvenile records code; to coordinate and deliver expert testimony on juvenile record confidentiality and broader justice system reform; and to advocate for model policy and best practices in the juvenile justice field.
The funding also supports the work of the Juvenile Justice Clinic and its director and founder Professor Christopher Northrop. With Foundation support, the JJC has helped clients seal their juvenile record, developed standard template pleadings for use by practitioners, and distributed the information brochure, "Know the Facts: What it Means to Have a Juvenile Record in Maine."  Through a partnership with the Department of Corrections, this grant will expand this project to provide information about disclosure and sealing of records, and reducing or eliminating over burdensome restitution obligations to youth transitioning out of Long Creek. The partnership will also support a new project to provide assistance for detained youth and appointed attorneys from the 'rim' counties and other rural areas, including assistance in court preparation and improved access to detention alternatives.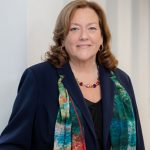 Dean Leigh I. Saufley, who championed the cause of juvenile justice reform in her former role as Maine's Chief Justice, said of the grant: "We are so grateful for this support from the John T. Gorman Foundation. It will enable the Clinic to continue its highly effective leadership role in this work of critical importance to Maine's youth, their families, and our communities. That leadership will be all the more important is light of the challenges facing every aspect of government and resources in this upcoming year."
Professor Deirdre M. Smith, clinic managing director, said: "The John T. Gorman Foundation has been a valued partner in the Clinic's juvenile justice work for years, allowing Clinic students to receive training through both direct representation of individual youth and policy development work with an even broader impact."