Anna R. Welch
Managing Co-Director,
Cumberland Legal Aid Clinic and Clinical Professor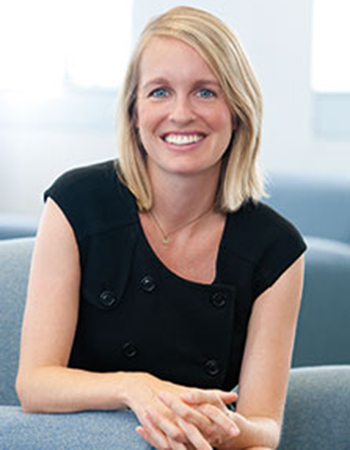 300 Fore Street, Room 314
Portland, ME 04101
Education
B.A., highest distinction, University of Colorado
J.D., summa cum laude, American University, Washington College of Law
Current Courses
Immigration Law
Refugee & Human Rights Clinic
Research Interests
Asylum & Refugee Law
Clinical Education
Immigration Law
Clinical Professor Anna Welch is the founding director of Maine Law's Refugee and Human Rights Clinic, and she also occasionally teaches the Immigration Law seminar. She serves as a clinical professor and supervising attorney, as a classroom teacher, and as an advisor to students who are interested in immigration law and human rights.
Under Professor Welch's leadership, the Refugee and Human Rights Clinic received the 2022 Clinical Legal Education Association (CLEA) Award for Excellence in a Public Interest Case or Project. This honor was conferred in recognition of the Refugee and Human Rights Clinic's multi-year investigation into concerning practices at Boston Asylum Office. The report, Lives in Limbo: How the Boston Asylum Office Fails Asylum Seekers, was published in partnership with the ACLU of Maine, the Immigrant Legal Advocacy Project (ILAP), and Dr. Basileus Zeno. In 2020, Professor Welch was named the Thomas P. Downing, Jr. Award recipient by the Maine Justice Foundation. The Downing Award honors individuals in the legal aid field for their dedication to improve access to civil justice for vulnerable Mainers.
Professor Welch previously served as a fellow at Stanford Law School, where she taught and supervised students within Stanford's Immigrants' Rights Clinic. She practiced at the law firm Verrill in Portland, Maine, from 2006 to 2010. She was head of the firm's Immigration & Global Migration Group. She also served as a volunteer lawyer for the non-profit Immigrant Legal Advocacy Project (ILAP) in Portland. Professor Welch was instrumental in helping to expand ILAP's roster of pro bono lawyers for asylum cases. In 2008 she earned ILAP's "Attorney of the Year" honor. During her time at Verrill, Professor Welch taught immigration law at Maine Law, as an adjunct professor. She also helped supervise student attorneys at the Cumberland Legal Aid Clinic. In 2010, Professor Welch spent time in Nairobi, Kenya, where she served as a refugee protection officer at RefugePoint (formerly Mapendo International).
A Maine native, Professor Welch graduated with honors and highest distinction from the University of Colorado at Boulder, where she studied journalism and Spanish. She then went to the Washington College of Law at American University. She graduated summa cum laude, order of the coif, and then went to Peru for a year, beginning in August of 2005, as a Fulbright Scholar. In Lima, Professor Welch worked with a non-profit organization to establish a public water management system in Chosica, one of the shantytowns known in the city as "pueblos jovenes."
Selected Publications
Welch, Anna and Cressey, Sara P., Dropping the Veil: How an Investigation into One Asylum Office Reveals Systemic Failures within the U.S. Affirmative Asylum System (February 13, 2023). [PDF] [SSRN]
Non-State Actors "Under Color of Law": Closing a Gap in Protection Under the Convention Against Torture, 35 Harv. H.R. Journal 117 [PDF]
Ethno-Nationalism and Asylum Law, 74 Me. L. Rev. 187 (2022) [PDF]
Integrating Skills and Collaborating Across Law Schools: An Example from Immigration Law, 16 NEV. L. J. 147 (2015) (with Jennifer Koh). [SSRN] [PDF]
Deciphering the Alphabet Soup: U.S. Visa Categories for Foreign Athletes, 5 MOVES MAG., Jan. 2009, at 2 (co-authored with Paul J. Greene).
Hiring Outside the H-1B Program, L. 360, July 18, 2008.
Obligations of State and Non-State Actors Regarding the Human Right to Water Under the South African Constitution, 5 SUSTAINABLE DEV. L. & POL'Y 58 (2005). [PDF]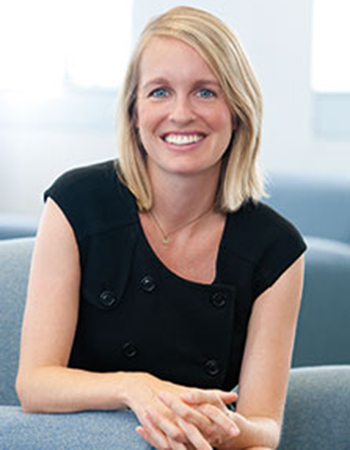 300 Fore Street, Room 314
Portland, ME 04101
Education
B.A., highest distinction, University of Colorado
J.D., summa cum laude, American University, Washington College of Law
Current Courses
Immigration Law
Refugee & Human Rights Clinic
Research Interests
Asylum & Refugee Law
Clinical Education
Immigration Law