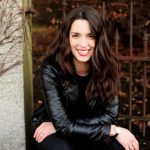 Caitlin Wahrer, a 2014 graduate of the University of Maine School of Law, has published her first novel, The Damage. The new suspense novel explores what happens when a small-town family is pushed to the brink, and how far they will go to protect one of their own.
Caitlin is a native of Maine, who left the state to attend college. She returned to Maine to attend law school at Maine Law. After graduating from law school, she worked on cases involving some of the broad issues she writes about in The Damage.
"I started writing The Damage because I'd always wanted to write a novel," said Caitlin. "One day I realized I had the bones of a story idea worth exploring. I am fascinated by how families are impacted by crime and the criminal process. My starting point was the idea of a healthy marriage turned sour in the wake of a crime that left one spouse fixated on revenge and the other grappling with what to do about it."
The Damage explores elements of doubt, tragedy, suspense, and justice through the actions a family at their breaking point. The book's description pulls the reader in: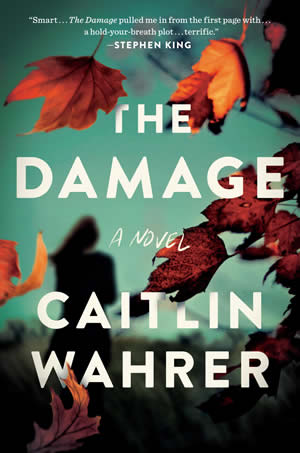 Tony has always looked out for his younger brother, Nick. So when he's called to a hospital bed where Nick is lying battered and bruised after a violent sexual assault, his protective instincts flare, and a white-hot rage begins to build.
As a small-town New England lawyer, Tony's wife, Julia, has cases involving kids all the time. When Detective Rice gets assigned to this one, Julia feels they're in good hands. Especially because she senses that Rice, too, understands how things can quickly get complicated. Very complicated.
After all, one moment Nick was having a drink with a handsome stranger; the next, he was at the center of an investigation threatening to tear not only him, but his entire family, apart. And now his attacker, out on bail, is disputing Nick's version of what happened.
As Julia tries to help her brother-in-law, she sees Tony's desire for revenge, to fix things for Nick, getting out of control. Tony is starting to scare her. And before long, she finds herself asking: does she really know what her husband is capable of? Or of what she herself is?
The early reviews of The Damage have been exceptional. The New York Times called it, "[One of the] buzziest new books arriving this season… [a] rollercoaster of terror, marked by whip-fast twists and turns."
Maine Law professors are also enjoying the novel.
"New York Times recommended and Stephen King approved, The Damage is a must read first novel from Caitlin Wahrer," said Professor Christopher Northrop, who recommended it as a Faculty Beach Read for the summer.
To purchase The Damage visit your local bookseller or https://www.penguinrandomhouse.com/books/652722/the-damage-by-caitlin-wahrer/.