On October 3rd, Maine Law's Students for the Sixth Amendment hosted a panel discussion entitled Answering the Call: Serving Your Community in Public Defense. Students for the Sixth Amendment is a group that advocates for the constitutionally guaranteed right to counsel for criminal defendants and provides opportunities for networking and skill-building around areas of indigent defense.
The event kicked off with a short virtual speech from Rachel Rossi, Director of the Office for Access to Justice (ATJ), which is part of the U.S. Department of Justice. Rossi spoke about the importance of right to counsel and how her own professional history, even before her recent appointment, aided that mission.
"The Sixth Amendment fulfills the highest ideals of our nation," she said.
After Rossi's introductory remarks, the panel, comprised of public defenders from around New England, took questions from student facilitators regarding the challenges and rewards of being a public defender. The panelists included:
• Mackenzie Deveau, Public Defender, Maine Rural Defender Unit;
• Pamela Jones, Managing Attorney, New Hampshire Public Defender;
• Marshall Pahl, Deputy Defender General, Juvenile Division of the Office of the Defender
General;
• Amber Tucker, President, Maine Association of Criminal Defense Lawyers.
Mackenzie Deveau, the panel member representing Maine, spoke specifically about the experience of being part of the newly formed Rural Defender Unit, a recent state initiative to provide legal representation to rural Maine communities.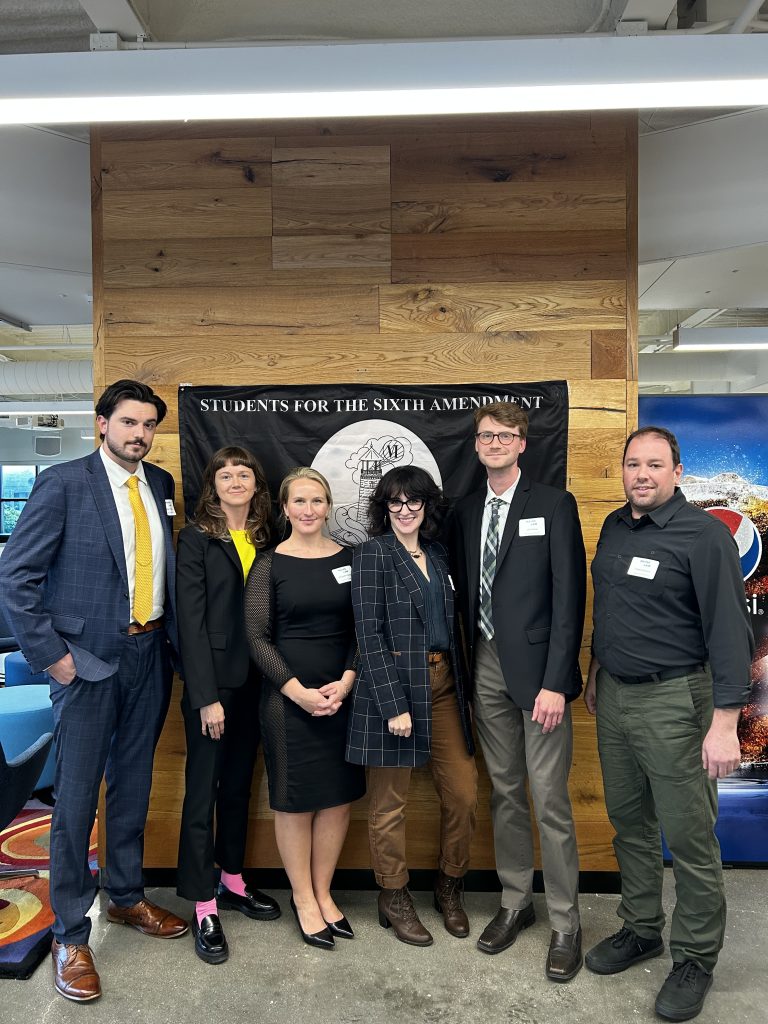 The Students for the Sixth Amendment said the event was doubly special because it was the first panel of its kind to be held in the new location of the law school at 300 Fore Street.
"We wanted to highlight the need for students and current practicing attorneys to fulfill the 6th Amendment duty imposed upon the bar," Rowan Hickey, a member of the group said, speaking on behalf of the entire organization. "Additionally, we brought key players into an open dialogue about the future of public criminal defense in Maine and demonstrated there is a want by future attorneys to do this kind of work. It is absolutely vital to keep shining a light on this issue as the crisis in Maine grows and hopefully push all three branches of our state government into action as it will take unified action to solve this problem."