The Rural Lawyer Project was established in 2017 as a collaboration between the University of Maine School of Law, the Maine Justice Foundation, the Maine Board of Overseers of the Bar, and the Maine State Bar Association. The program is designed to provide students with direct exposure to rural practice and inspire them to consider pursuing careers in these communities. Up to four law students (fellows) are selected each summer to work with rural lawyers who serve as mentors.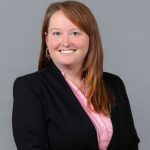 This past summer, the program's third, four Rural Law Fellows worked full-time at law firms in Maine's less populous communities. Amanda Bridges '20 and Kathryn King '20 were returning fellows, each having participated in the program the previous year. Bridges found her initial experience so rewarding that she returned to Bemis & Rossignol in Presque Isle for a second summer. "This time it felt like I had an even better grasp on the work I was doing, and the attorneys I worked for gave me more substantial work to do," she says. (Bridges was recently hired for a post-graduation position at Bemis & Rossignol.)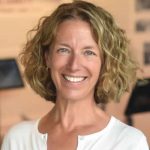 King describes her first year as a Rural Law Fellow as "transformative," adding that the intensive mentoring it offered changed the way she looked at her legal education and sharpened her focus. She had no hesitation about participating for a second summer. "Even though the nature of the second practice was different, I was confident I'd get a concentrated, focused learning experience and thoughtful feedback."
This past summer, King worked at Levesque Law in Damariscotta, a community that felt surprisingly similar to Calais, where her first fellowship took her. "It's also a working waterfront town with economic challenges," says King. "Both places have small, collegial legal communities, and the firms where I worked were both deeply integrated into the community." She is especially appreciative of the sense of small town identity, particularly the "feeling that people could come to you with a crisis."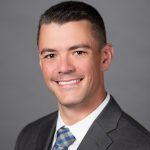 Ben Everett '21, who is from Aroostook County and plans to return there to practice law after he graduates, spent his summer as a fellow at Swanson Law, P.A. in Presque Isle. He says the Rural Lawyer Project afforded him the opportunity to get acquainted with the area's legal community and learn first-hand about the benefits and challenges of practicing in a rural region.
For both Everett and Cheryl Saniuk-Heinig '21, the Rural Lawyer Project played a large part in choosing which law school to attend. "During my prospective student tour at Maine Law I was so excited to see an interest in practicing and serving people in rural communities," says Saniuk-Heinig. She describes her experience at Camden Law, LLP as "better than anything I could have imagined." She worked individually with each of the firm's partners in their practice areas; "As a result, I was able to work on everything from wills, property deeds, real estate closings, protection from abuse and harassment proceedings, civil dispute resolution, fraud, divorce, child custody, and a wide assortment of criminal work ranging from OUIs and possession to gross sexual assault and murder."
Everett also notes the diversity of rural legal work: "Most lawyers in the county generally maintain a very diverse caseload, with issues touching many areas of the law." In fact, each of the four fellows mentioned the unparalleled education a rural practice can provide for law students looking to expand their knowledge in a wide variety of legal areas.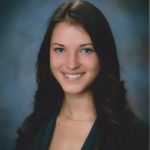 "My experience this summer, while edifying, also gave me an appreciation for the hardships and injustice caused by a lack of access to representation," says Saniuk-Heinig, adding that a lack of lawyers puts a large number of rural Mainers "at an automatic disadvantage when it comes to legal issues." King describes the situation of "legal deserts" in the state to be sobering. "Being in rural practice puts you face to face with these people and gives you a personal sense of what a need there is for representation," she says. Everett sees the Rural Lawyer Project as part of a solution for "the unique and complex problems of access to justice that rural Maine faces." As Bridges puts it, "The need is there, and this program is the first step in bridging that gap."
The Rural Lawyer Project was recently awarded a generous grant from the Betterment Fund to continue this innovative program for the next three years.