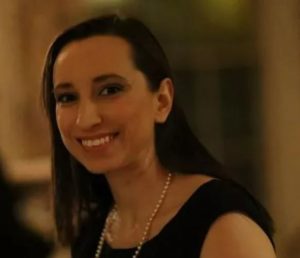 Captain Morgan Lisa Taylor, a Maine Law alumna from the class of 2019, passed tragically in an automobile collision on November 12, a few months before her 32nd birthday.
Taylor, who served as a Judge Advocate General Officer (JAG) in the Air Force Academy, is remembered as a unifier by faculty and students and a driving force for good in and outside of the law school. She was very active in the Maine Law Student Bar Association and played softball recreationally. Originally from Philipsburg, NJ, Taylor relocated to Scarborough Maine when she began law school in 2016.
After passing the Bar Exam in 2020, Taylor accepted a post at Elmendorf Air Force Base in Anchorage, AK, and recently transferred to a position in Colorado Springs, CO earlier this year. She was traveling en route to Maxwell Air Force Base in Alabama to complete a six-week Squadron Officer School that would earn her a promotion to Major when she was struck head-on by a driver traveling west on the eastbound side of I-70 in Kansas.
Taylor's loss has been felt profoundly by her family, friends, and peers. To honor her legacy and the impact she had on the lives of so many, Maine Law and several former classmates of Taylor's have organized a scholarship in her memory.