When he was in middle school, Professor Jon Lee asked his mother to buy him a whiteboard. She complied but wanted to know why. "I want to invite my classmates over to help them understand what we are learning in school," Lee explained. "I've always been a teacher."
Suffice it to say, Lee has many callings, educator first and foremost among them. Public servant, lawyer, and scholar also join the list of Lee's many vocational passions, all of which he will be able to deepen when he joins the faculty of Maine Law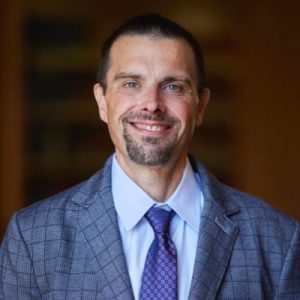 this fall.
"Being at a state public flagship institution has always been important to me in my career," Lee said. "I am the product of public schools; I've only taught at public schools; and I believe it's critical for our society to prioritize public education. I also see an opportunity at Maine Law to serve the public even beyond the classroom, to build capacity to provide legal services where they are greatly needed."
Despite his passion for education, Lee didn't immediately enter the academy after graduating law school from the University of North Carolina School of Law.  He began his legal career as a clerk for the Honorable Roger L. Gregory of the U.S. Court of Appeals for the Fourth Circuit, and he also served in the North Carolina Army National Guard in the Judge Advocate General (JAG) Corps.
Eventually, however, Lee found his way back into the public education system.  Over the last decade he has been a full-time faculty member at the UNC School of Law, the University of Minnesota Law School, and most recently at the University of Oklahoma College of Law.  He served as a senior administrator at both UNC and Minnesota, helping to lead both law schools.  In addition, he has won several awards for teaching excellence and commitment to providing pro bono services to the community.
But when the opportunity arose to relocate with his husband to Maine, Lee said they jumped at the opportunity. Lee's husband, Garry Jenkins, will serve as the President of Bates College beginning in July, and Lee said he's excited to be part of two different yet tight-knit academic communities in the state. But he might be even more excited about the lobster rolls.
"Who doesn't love lobster? The food scene in Portland is incredible, and I'm excited to dive into exploring restaurants and the arts there," Lee continued. "I'm also a group fitness instructor and compete in half-marathons, so I'm looking forward to being part of the fitness community in Portland and beyond."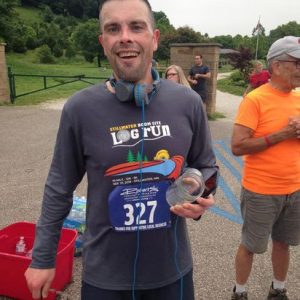 Lee will teach criminal law, trademark law, and evidence at Maine Law while also advancing his legal scholarship, which falls into two areas: intellectual property law and legal ethics. His research in intellectual property law currently focuses on the outer limits of trademark protection, including the extent to which racist trademarks can be abandoned. Lee's work in legal ethics hones in on the ways the disciplinary authorities fail to properly sanction attorneys who commit misconduct, including attorneys who engage in harassment, discrimination, and abuse of authority.  Additionally, Lee is integrally involved with the National Conference of Bar Examiners to help develop the next generation of the bar examination and serves on several committees and boards related to criminal justice and legal education.  But his passion lies in teaching and mentoring the next generation of lawyer-leaders.
"I am an open-door professor," Lee added. "Much of my day is filled with speaking to students in and outside of the classroom. I've never had the opportunity, however, to work at a school as intimate as Maine Law, and to be able to know every student by name is something I am really looking forward to. I hope to forge strong and deep connections with students at Maine Law. After all, that's why I do what I do."