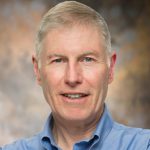 Peter J. Guffin, visiting professor of practice at the University of Maine School of Law, is urging Maine's Judiciary Committee to issue a report recommending not to pass LD 1759, "An Act Regarding the Electronic Data and Court Records Filed in the Electronic Case Management System of the Supreme Judicial Court."
Prof. Guffin maintains that:
"First, the bill oversteps the Legislature's power and authority under the Maine Constitution. Second, the bill not only intrudes on the Supreme Judicial Court's exclusive authority to exercise judicial power, it also impinges on the Court's ability to interpret the expansive concepts of privacy and transparency in the context of digital court records access over time and to carry out its core function of making judgments among competing interests and values. Third, the bill lacks important measures to protect the privacy rights of Maine citizens, measures which do fall within the prerogative of the Legislature."
At Maine Law, Guffin serves as co-director of the Information Privacy Law Program. He teaches courses and practicums in information privacy law and cybersecurity. He also heads Pierce Atwood's Privacy & Data Security practice, where he counsels clients on compliance with state, federal, and international laws and regulations relating to privacy and data protection, including cross-border data transfers.