In celebration of summer, we asked our faculty for their beach read recommendations.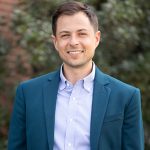 Associate Professor Scott Bloomberg
Dedicated by Pete Davis
"Dedicated explores the importance of committing to a single endeavor in an age when you can take a million different paths. The book is written by a recent law school graduate."
Associate Professor Greg Bordelon
Supreme Ambitions by David Lat
Library Director Christine Dulac
Little Fires Everywhere by Celeste Ng
Professor Peter Guffin
Klara and the Sun by Kazuo Ishiguro
"It's science fiction and explores what it means to be human."
Associate Dean Jeff Maine
 The Whiteness of Wealth by Dorothy A. Brown
"This recently published book looks at how the tax system impoverishes black Americans and how we can fix it."
Associate Professor Anthony Moffa
Mill Town by Kerri Arsenault
"Part memoir, part investigative journalism, this book tells the story of the rise and fall of the Maine paper industry through a personal lens, and demonstrates its human and environmental toll."
Professor Charles Norchi
The Dictionary of Lost Words by Pip Williams
"A novel by Pip Williams about objectionable words the compilers of the first Oxford Dictionary omitted, written from the point of view of one of their daughters. The novel is enjoyable and elegantly written with some intellectual heft."
A Red Line in the Sand by David A. Andelman
"This book is a history of wars that might still happen."
The Revenge of Geography by Robert D. Kaplan
"This book draws on important strategic thinkers in a sweeping appraisal of geography, maps, and the fate of nations."
Professor Chris Northrop
Sag Harbor by Colson Whitehead
"A great coming of age story by my favorite author, perfect for the beach. Funny, touching, and DEI worthy."
The Sellout by Paul Beatty
"Perhaps not for everyone. It opens with our protagonist sparking up during SCOTUS oral arguments, and goes on from there. Tears running down my cheeks funny in some spots – bitter and brilliant satire"
The Damage by Maine Law alumna Caitlin Wahrer
"New York Times recommended and Stephen King approved, The Damage is a must read first novel from Caitlin Wahrer '14."
Professor Peter Pitegoff
The Milagro Beanfield War by John Nichols
"An old favorite, initially published in 1974, that I recently re-read. An inspiring and hilarious saga of community organizing and race in the southwest."
Professor Jeff Thaler
The Sympathizer and The Committed both by Viet Thanh Nguyen
"I highly recommend the two novels by Viet Thanh Nguyen: The Sympathizer and his current book (a sequel), The Committed. He has a brilliant way with words and imagery. Enjoy!"
Legal Writing Professor Sara Wolff
Becoming by Michelle Obama
The Power Broker: Robert Moses and the Fall of New York by former investigative reporter Robert Caro.
Professor Jennifer Wriggins
Vanity Fair: A Novel without a Hero by William Makepeace Thackery (published in 1848)
"I'm a fan of nineteenth century English novels generally even with their dated and offensive aspects. This book is hilarious, cynical, satirical, and somehow lighthearted all at once. The characters, especially the inimitable Becky Sharp, are endlessly entertaining."