Mary Bonauto, civil rights project director at GLBTQ Legal Advocates & Defenders (GLAD), will present the keynote address for the University of Maine School of Law's virtual commencement on Saturday, May 22, 2021 at 10:00 am. Remarks will also be delivered by Aria Eee, L. Kinvin Wroth Award Recipient, and Sanchita Mukherjee, student class speaker. The Law School will award eighty-one J.D. degrees and one LL.M. degree during the ceremony. Seven of the graduates will also receive a Certificate in Environmental and Oceans Law, and five of the graduates will receive a Certificate in Information Privacy Law.
"We could not be more proud of this extraordinary group of graduates," said Leigh Saufley, dean at Maine Law. "Not only have they persevered through the pandemic, they have been creative and innovative in finding safe and healthy ways to engage with professors, prospective employers, clients in the Clinic, and each other. We know that their skills will add immeasurably to the world through their advocacy and support for the Rule of Law."
Keynote Address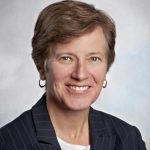 Mary Bonauto is a renowned civil rights advocate who has worked to eradicate discrimination based on sexual orientation and gender identity. She has litigated in the state and federal courts of New England on discrimination issues, parental rights, free speech and religious liberty, and relationship recognition. In 2015, she successfully argued before the U.S. Supreme Court in the historic case Obergefell v. Hodges, establishing the freedom to marry for same-sex couples nationwide. Her work has been recognized with numerous awards, including a 2014 MacArthur Fellowship.
---
L. Kinvin Wroth Award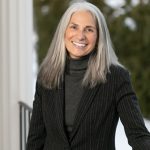 The Law School will also present the 2020/2021 L. Kinvin Wroth Award to Aria Eee, executive director of Maine's Board of Overseers of the Bar, during the commencement ceremony. The award, named after former Maine Law Dean L. Kinvin Wroth, honors a graduate who has achieved distinction in his or her career by contributing as a leader – locally, nationally, or globally – and who has helped advance his or her alma mater. Due to the pandemic, Maine Law was unable to present the award to Aria in 2020.
---
Student Speaker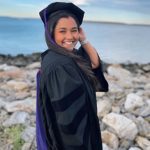 The graduates have selected Sanchita Mukherjee as their student class speaker. Sanchita is originally from Hyderabad, India by way of Sarasota, Florida. Prior to law school, she was an undergraduate student at the University of Florida, studying Microbiology and Cell Sciences. She came to law school because she was passionate about oral advocacy and wanted to pursue her goal of advocating for underrepresented and indigent communities. After law school, she will be an associate attorney at Kelly, Remmel, and Zimmerman.
---
Registration
The 2021 virtual Commencement Ceremony for the University of Maine School of Law is open to the public, but registration is required. The ceremony will be recorded and posted on the Maine Law website after the event.