University of Maine System advances commitment to legal education and service with appointment of esteemed jurist and public servant to lead Maine's public and only law school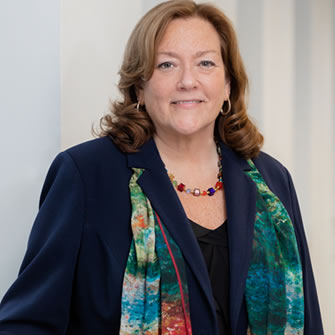 University of Maine System Chancellor Dannel Malloy announced today the appointment of Leigh Ingalls Saufley, Chief Justice of Maine Supreme Judicial Court, as the next dean of the University of Maine School of Law. Saufley was selected after an extensive, highly competitive national search for the Law School's next leader.
She will begin on April 15, 2020, as the first appointed Dean of the Law School to report directly to the Chancellor as part of the transition of the Law School to a standalone institution within the University of Maine System.
"One of my first charges from the Board of Trustees was to find and appoint a strong, proven leader for the University of Maine School of Law," said Chancellor Dannel Malloy. "In Chief Justice Saufley, we found a jurist with national standing and a devotion to legal education and Maine public service.
"Dean Saufley joins a Maine Law faculty and staff committed to curricular innovation and excellence. The university community and our professional and business partners have worked hard to identify a vision for legal education in Maine. It is a pleasure to welcome Dean Saufley to our university leadership team."
Many state and legal community leaders joined Chancellor Malloy in welcoming Dean Saufley to the University of Maine School of Law.
Saufley has been Chief Justice of the Maine Supreme Judicial Court since 2001. As Chief Justice, she has been responsible for overseeing the operation of Maine's Judicial Branch, which includes a staff of 518 people and 35 courthouses in all 16 Maine counties. Among her accomplishments as Chief Justice, she obtained funding for and oversaw the complete replacement of the courthouses in Kennebec, Penobscot, and Waldo Counties, along with the substantial renovations of several other courthouses.
"This is a very exciting time for the University of Maine School of Law, and I am honored and delighted to become a part of this student-focused institution that has provided me and so many others with opportunities to pursue engaging careers," Saufley said. "The Law School, small by design, has an outsized impact on the Maine economy and plays a vital role in preparing tomorrow's leaders with innovative programming in information privacy, regulatory compliance, and immigration law. Sitting right at the edge of the Atlantic Ocean, the school's environmental law programs and its vibrant ocean and coastal law programs have led the way in the evolving world around us.
"The school's commitment to effective public service is evidenced in its clinic program, which is second to none; students emerge from their Law School years well prepared for the journey ahead. I am confident that the Law School is poised to respond to changes in the world around us through the newly forming Graduate and Professional Center, which will equip tomorrow's lawyers to be dynamic and crucial partners in the world's emerging sciences, technology, and health care."
Saufley has had a distinguished career of public service. After graduating from the University of Maine School of Law, she practiced in a small law firm in Ellsworth, Maine, and later held positions in the Office of the Attorney General of Maine and the U.S. Veterans Administration.
She was appointed to the Maine District Court in 1990, to the Maine Superior Court in 1993, and the Maine Supreme Judicial Court in 1997. She is the winner of numerous honors and awards, including International Women's Forum, Woman Who Makes a Difference; University of Maine Mary Hartman Award, Maine Women of Achievement; L. Kinvin Wroth Alumna of the Year Award from the Law School; and the Maine State Bar Association's Caroline Duby Glassman Award.
Saufley has been an active member of the Conference of Chief Justices throughout her tenure as Chief Justice. She is a member of the Conference's Committee on Courts, Children and Families, as well as the Government Affairs Committee, which covers a broad range of topics including appropriations, federalism, international trade agreements, the Hague Convention, forensic science advances, and national issues surrounding privacy law. She serves as the Chair of the CCJ's New England Regional Chief Justices Committee. In 2010, she was appointed by U.S. Supreme Court Chief Justice John Roberts to serve on the 14-member Federal-State Jurisdiction Committee of the Judicial Conference of the United States. More recently, she has joined a State Justice Institute Advisory Committee on a grant-funded federalism project.
"The University of Maine School of Law is a critical state asset and a vital part of Maine's public higher education system," said James Erwin, Chair of the UMS Board of Trustees.  "The Board of Trustees is committed to the success of both Maine Law and the University of Maine Graduate and Professional Center to address the state's workforce and demographic challenges and to prepare students for Maine's new economy.
"As with higher education generally, the Law School faces some significant challenges as change ripples through the economy, the legal services industry, and the legal education marketplace – change to which the Law School must adapt. We are very fortunate that Chief Justice Leigh Saufley has stepped forward to lead that effort. Her experience and visionary leadership will be great compliments to the investments and innovations we are making across the System to better serve Maine's legal and professional communities and to attract new talent and attention to Maine."
The University of Maine School of Law, located in Portland, Maine, is a fully accredited law school and charter member of the Association of American Law Schools with more than 4,000 alumni throughout the world. The Law School is known for its world-class faculty and specialized programs in Information Privacy Law, Oceans and Environmental Law, Arctic Law, rural practice, clinical legal education, among others. Maine Law is one of the smallest in the country, providing students with personal attention that few schools can match. The Law School is a member of the University of Maine Graduate & Professional Center, which brings together programs in law, business, and public policy to train the workforce of the future and grow Maine's economy.
The Dean search generated strong interest from many accomplished leaders from both within and outside of the legal academy around the country.
"Chief Justice Saufley will be an outstanding Dean, and the Maine Law faculty and staff are excited to work with her to grow our innovative program of legal education," said Dmitry Bam, who has served as Interim Dean during the search process. "This past year as Interim Dean has given me an even greater appreciation of how wonderful our students are and the unique connection Maine Law has to our alumni and the Maine bench and bar."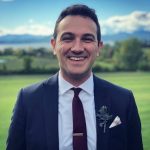 Tim Lueders-Dumont, Maine Law Class of 2021 and Student Bar Association President said: "We are so grateful to Interim Dean Bam for his leadership and hard work during this transition. The student body is excited to welcome the Chief Justice as our new Dean. It is an honor to have Justice Saufley join our community, and we look forward to a successful partnership in providing a bright future for our current and incoming students as well as our incredible alumni."
Saufley resigned from the Supreme Judicial Court on April 14 to begin her responsibilities as Dean today. She will be the eighth dean of Maine Law since its founding in 1962.
---
List of deans, University of Maine School of Law
Edward S. Godfrey (1962-1973), Bert Prunty (1973-78), L. Kinvin Wroth (1978-90), Donald Zillman (1991-98), Colleen Khoury (1998-2005), Peter Pitegoff (2005-2015), Danielle Conway (2015-2019)