The Harold Alfond Foundation launched its Ambassador Scholarship initiative this year. This program provides funding that enables scholars from underrepresented backgrounds to pursue graduate degrees in law, business, and public policy. The scholarship recipients will work closely with faculty advisors and engage in a variety of interdisciplinary opportunities in the interest of professional development. Congratulations to this year's Maine Law Alfond Ambassadors!
Susan-Caitlyn Seavey
Susan-Caitlyn Seavey grew up in Cape Porpoise, Maine after her parents adopted her from China when she was 11 months old. After graduating from Saint Anselm College as a first-generation college student with a degree in Peace and Justice Studies, Seavey worked for one year at a small law firm in New Hampshire. This experience eventually led her to another job with a larger firm in Portland.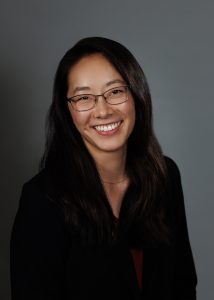 "My experience at this firm changed my perception of the field of law. The lawyers' undertakings reached far beyond the office door. Witnessing their community partnerships, volunteering, and social advocacy propelled my decision to attend law school," Seavey said.
In addition to the potential to effect positive social change, Seavey was also compelled to pursue her law degree because of the potential for cross-disciplinary work. During an internship with Homeland Security, she witnessed professionals from government, educational, medical, and law enforcement sectors work together effectually to try to end youth homelessness.
"I recognized the socio-economic disparity amongst our community members and stakeholders. In practice, I will work to create resources and foster impactful relationships to try to remedy the disparities experienced across our state," she added. "From a legal perspective, collaborating across disciplines will create stronger and more informed advocacy, as well as help me give back to the people I work with and for."
Zion Mercado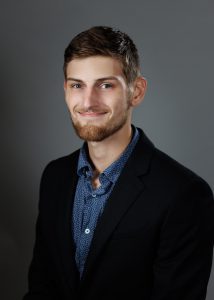 Before attending Maine Law, Zion Mercado wore many hats, working as a property manager and later as a stone mason. Mercado is a Latinx student who grew up in Limerick, Maine as a committed student and star basketball player.
He continued his sports career as a lacrosse player when he attended Anna Maria College in Massachusetts where he simultaneously became deeply interested in business and history. His studies led Mercado to Maine Law where he plans to study transactional law.
"We have amazing opportunities here to specialize in areas that go hand-in-hand with business," Mercado said. "I am confident that the cross-disciplinary environment provided by Maine Law and the graduate school of business will provide amazing opportunities and guide my legal education."