Tom Ward
Professor of Law, Emeritus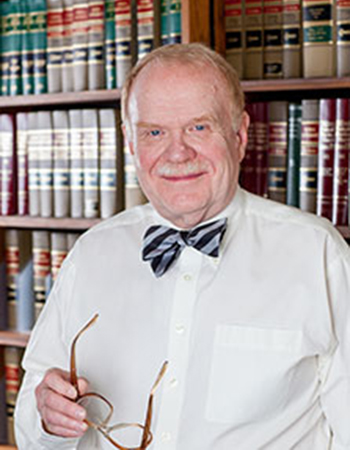 Education
B.A., University of Pennsylvania
LL.B., University of Notre Dame
LL.M., University of Illinois
Research Interests
Bankruptcy/Debtor - Creditor
Commercial Law
Contracts
Intellectual Property
Tom Ward has been a member of the Maine Law faculty since 1976, and assumed professor emeritus status in 2014. His teaching and research is centered on the intersection of intellectual property law and commercial law. At Maine Law, he taught Contracts, Sale of Goods, Payment Systems, Bankruptcy, Secured Transactions, and Intellectual Property. He has also led seminars on the Commercial Law of Intellectual Property and in Law and Literature.
Professor Ward came to Maine after private practice in Burlington, Vermont and four years of law teaching at the University of South Carolina. While remaining firmly attached to Maine Law, he was very active in the legal academy outside the state, having served as a visiting professor at Illinois, Notre Dame, Seattle University, and the National University of Ireland at Galway. His summer school assignments included visits to University of New Hampshire, Illinois, Boston College, Northeastern, Seattle, South Carolina, and Lewis & Clark.
Professor Ward was co-chair of the ABA Subcommittee on Intellectual Property Financing from 2001 until 2008 and served as a research fellow for the Licensing Executives Society (USA and Canada). His published works and presentations cover a range of topics in the areas of commercial law, bankruptcy, and intellectual property.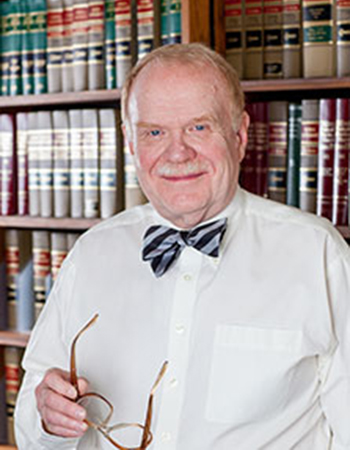 Education
B.A., University of Pennsylvania
LL.B., University of Notre Dame
LL.M., University of Illinois
Research Interests
Bankruptcy/Debtor - Creditor
Commercial Law
Contracts
Intellectual Property