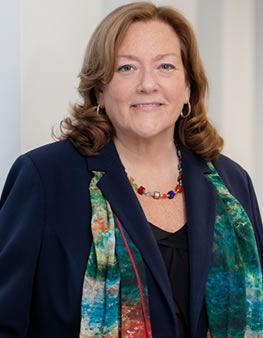 Education
B.A., University of Maine
J.D., University of Maine School of Law
On April 15, 2020, Leigh I. Saufley became Dean of the University of Maine School of Law after an extensive national search. She is the eighth dean of Maine Law since its founding in 1962. She is the first Dean to report directly to the Chancellor as part of the transition of the Law School to a stand-alone institution within the University of Maine System, and she was recently appointed President and Dean, in recognition of her multiple responsibilities in leading Maine Law.
Saufley has had a distinguished career of public service. After graduating Phi Beta Kappa from the University of Maine in 1976, and from the University of Maine School of Law in 1980, she practiced in a small law firm in Ellsworth, Maine, worked briefly in the U.S. Veterans Administration Counsel's Office, and later held leadership positions in the Office of the Attorney General of Maine.
Dean Saufley was appointed to the Maine District Court in 1990, to the Maine Superior Court in 1993, and the Maine Supreme Judicial Court in 1997. She served as Chief Justice of the Maine Supreme Judicial Court from December of 2001 through April 14, 2020. As Chief Justice, she was responsible for overseeing the operation of Maine's Judicial Branch, which included just over 500 people and 35 courthouses throughout Maine's 16 counties. Among her accomplishments as Chief Justice, Saufley obtained legislative and gubernatorial support for substantially improved security for the Maine's courthouses, making them safer for the public and court personnel, and she obtained funding for and oversaw the complete replacement of the courthouses in Kennebec, Penobscot, and Waldo Counties, along with the substantial renovations of several other courthouses.
Throughout her tenure as Chief Justice, Dean Saufley was an active member of the Conference of Chief Justices. She was a member of the Conference's Committee on Courts, Children and Families, as well as the Government Affairs Committee, which covers a broad range of topics including appropriations, federalism, international trade agreements, the Hague Convention, forensic science advances, and national issues surrounding privacy law. She served as the Chair of the CCJ's New England Regional Chief Justices Committee. In 2010, she was appointed by U.S. Supreme Court Chief Justice John Roberts to serve on the 14-member Federal-State Jurisdiction Committee of the Judicial Conference of the United States. More recently, she had joined a State Justice Institute Advisory Committee on a grant-funded federalism project.
Dean Saufley is the winner of numerous honors and awards, including International Women's Forum, Woman Who Makes a Difference; University of Maine Mary Hartman Award, Maine Women of Achievement; L. Kinvin Wroth Alumna of the Year Award from the Law School; and the Maine State Bar Association's Caroline Duby Glassman Award.  She holds an honorary degree from the University of Maine at Presque Isle.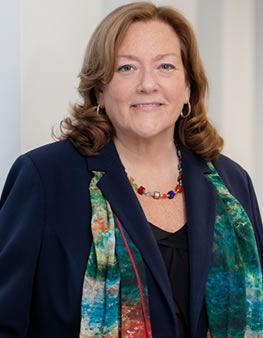 Education
B.A., University of Maine
J.D., University of Maine School of Law