By Professor Charles Norchi
The State of Maine and its law school have a long-standing relationship with "La Francophonie."[1] We border Quebec- a Francophone province of Canada; large numbers of Mainers identify as "Francos" and speak French; and many "new Mainers" hail from Francophone Africa – Burundi, Congo, Rwanda, Senegal. Hence the French Law program initiated by Professor Martin Rogoff nearly thirty years ago was a natural fit for Maine Law, and the tradition continues.
I write from the city of Rennes, the beautiful capital of Brittan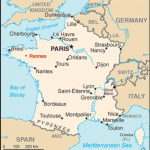 y, France. I am here to further Maine Law's collaborations with the University of Rennes. Our collaborations with French universities at various levels over time have also involved the Université  du Maine (le Mans), the Universitéy de Nantes, the Université de Cergy-Pontoise, the Université de Paris I (la Sorbonne), the Université de Paris II (Panthéon- Assas), and the École normale supérieure.
At its apex, the French Law program brought American and French students and faculty together alternating between the United States and France. Students would research semester long projects and present their work in a joint seminar. In addition to the intellectual work, there was also sightseeing and camaraderie spawned by discussions of comparative law and politics over long meals. Leading French and American legal scholars contributed to a Maine Law Review symposium: "French and American Perspectives Toward International Law and International Institutions."[2] The program was the catalyst for a project on maritime piracy with our partner school the Université de Nantes, resulting in a book on the subject that I published with Professor Gwenaelle Proutière-Maulion of Nantes.[3]
In 2012, a volcano in Iceland grounded north Atlantic air travel stranding the delegation of students and professors from France in Portland.  Maine Law students, faculty, and staff stepped up to lodge and feed our French guests, one of whom was Professor Jean-Eric Gicquel of the University of Rennes who remembered this experience fondly. The volcano extended our Seminaire Juridique. It was during this period that a new course offering at the Law School was designed, intended specifically for French exchange students, LL.M. s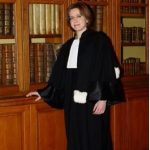 tudents, other foreign law students, and foreign trained lawyers. The course, Introduction to United States Law, was conceived by Professor Rogoff to introduce students to the way that Americans think about law; to learn how American lawyers and judges perform legal tasks; and to gain an understanding of the role that law and lawyers play in the American economy and public life. Faculty, students, and alumni remember their Seminaire Juridique experiences positively and for some it was life-changing. Amanda Nicole Zane, Esq., moved to France after graduating from Maine Law in 2010 and became a member of the French Bar. Her law practice encompasses business migration, customs, and international trade. She also finds time to teach at the Université de Paris 1 (La Sorbonne) while her five year old son thrives in the French public schools
Brittany, Rennes, and its University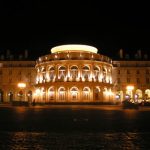 Rennes is the capital city of Brittany, or Bretagne, in the western region of France. The region is characterized by charming countryside and quaint villages bordering the Atlantic Ocean. The beautiful Bretagne parliament building dominates the city center. Brittany was an independent kingdom and duchy until it united with the Kingdom of France in 1532. The Breton peninsula is bordered on the north by the English Channel, to the West by the Celtic Sea and the Atlantic Ocean, and to the south by the Bay of Biscay. The ancient Breton language is a relative of Celtic – still spoken, although endangered. Street signs are often in both French and Breton. The cuisine includes ample seafood plus oysters, mussels, crêpes and galettes served sweet with sauces or salted with cheeses, bacon, eggs, mushrooms, or sausage. And of course muscadet wine, cider, and very popular among students – beer.
Rennes is the seventh largest university city in France. It is of manageable size, walkable, affordable, teeming with international students, and  many student bars and cafes tucked among and in ancient gingerbread-styled houses that various streets are known as Rue de la Soif (Thirsty Street.) The University of Rennes traces its origins to 1461 with the founding of the University of Brittany. (The Faculty of Law began in 1735.) Today the university has 26,762 students of which 3,575 are international students from 128 countries. There are twelve Master's degree programs in English. There are 19 colleges or schools including the Faculty of Law and Political Science.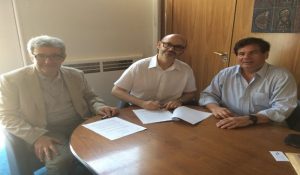 At Rennes, I met with Dean Frédéric Lambert, Professors Philippe Pierre, Guillaume Le Floch, Jean-Eric Gicquel, and Mr. Benoit Josset who manages international exchanges. The University has 98 bilateral exchange and research agreements worldwide with only two in North America – one with Maine Law. On this occasion we extended our student exchange agreement.
At the interdisciplinary Institute for Public Law & Political Science (L'institut du droit public et de la science politique) our discussions ranged from public international law and legal philosophy spawned by my article Penser sous l'État : retour philosophique sur le « Nation Building » (Thinking Below the State: Reconsidering a philosophy of nation-building) published in the Archives de philosophie du droit (Dalloz (Paris) 2009). [4] We settled on a plan to engage students in Maine and Rennes via teleconference and also on a research collaboration in Polar Law.
From France, Feel Europe Tremble
La canicule captures the mood in France and across Europe proper. Canicule is the French term for heatwave. Central and Western France suffer under extreme temperatures more associated with Provence and the Côte d'Azur rather than Brittany. The heat did not distract from a phenomenon of personal insecurity that embraces the major cities of Europe. The fanatics that deploy instruments of violence against unsuspecting civilians may be motivated by events in distant Islamic lands, but they are largely citizens of Europe. They enjoy the rights and protections guaranteed any Frenchman, Belgian, German, or Englishman yet they are determined to bring down the system whose freedoms they enjoy and to that end – massacre innocents. Since my arrival there have been terrorist incidents in London and Paris and earlier in Brussels and Nice.
There was a hiatus from widespread feelings of personal insecurity, a moment of reflection occasioned by the death of Simone Veil. The famous stateswoman had survived Auschwitz to become a French magistrate, civil servant, Health Minister,  President of the first directly elected European Parliament, and one of five woman named to the Académie française. France paused to reflect as this Holocaust survivor, who had proclaimed Europe unie dans la diversité  (unity in diversity), was interred alongside Victor Hugo, Voltaire, and Émile Zola in the Panthéon.[5] The quest for unie dans la diversité is the project of the age for France and all of Europe.
The canicule did not distract from a national sense of unease – over the next attentat (terrorist attack), over the looming Brexit and the uncertain "Macronization," of France – a term referring to the political program of the new president of the French Republic. President Emmanuel Macron emerged from nowhere without a formal party, but via a movement called "La République en Marche (REM)." The French rose up against a political class they believed had failed them. (Does that remind you of another election?) France's pre-eminent novelist Michel Houellebecq, called Macron's election "group therapy" for the nation.
Macron promises a new politics for France by eliminating the divisions of left and right, restoring self-esteem to France and with Germany, to the EU. He is an outsider – half of his movement's parliamentary candidates are new to politics and half are women. Expectations are high but reform attempts in France have been blocked by the hard left who could take to the streets and shut down major sectors of the economy from manufacturing to transportation. Macron came from the outside and will now attempt to establish a radical center on the inside from which he must govern. A 2015 interview yields insight to his philosophy – "What is missing in France is the figure of the king, whose death I fundamentally believe the French did not want," Mr. Macron told the weekly newspaper Le 1 two years ago. He said it "created an emotional void." [6] He admires strong leaders and he acknowledges only one in French history – Charles de Gaulle. It will take that brand of leadership to reform the stagnating labor and tax laws.
France and Europe are sorely in need of fixing. The United States is in retrenchment and Macron perceives an opportunity for joint French-German leadership. Yet Brexit is looming. One year ago Britain decided to leave the European Union. France, and all of Europe now contends with the aftershocks. [7] What of the future of French in Britain and British in France? What about Britain-France student exchanges? What will Brexit mean for transnational commerce and finance? What about the complex European legal system including codes and courts? Will France attract businesses and students as European law is de-emphasized in England?
Current leadership will begin the job, but it will be finished by current students across Europe including at Rennes. They are the future elites of law, government, and commerce who must "fix Europe" and reorient the EU bloc in the international legal, financial, and political systems. They will draw upon comparative perspectives – ties and training beyond Europe including in Maine. Hence international student exchanges and professorial research collaborations are important and prized at Maine Law. [8]
Maine/France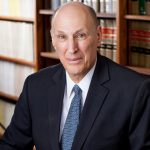 Maine fronts two international borders – Canada and via the Atlantic, Europe.  As North Atlantic shipping invigorates our economy, Maine will draw closer to Europe. Our students entering the workforce must be attuned to different ways of doing business based on long-standing traditions.
On the occasion of receiving his Degree of Docteur Honoris Causa of the Université of Maine, Le Mans, France  in 2011, Professor Rogoff observed:
 "There exist, certainly, significant differences between French and American ways of thinking, in general as well as about politics and law…(1) the rationalist philosophic orientation of Descartes vs. American pragmatism; (2) the notion of limited political power of John Locke vs. that of Jean-Jacques Rousseau which proclaims the omnipotence of the general will; (3) the legal positivism of Hans Kelsen, which is dominant in France today vs. legal realism which is dominant in the United States. There are also significant differences in the domain of public law…(1) the near universal approval of judicial review in the United States vs. the French tradition opposed to the government of judges; (2) American federalism vs. French centralization; (3) American individualism which rejects state intervention in the private sector vs. French social solidarity and the major role of the state in the economy." 
Understanding such differences in comparative perspective is the key to effective transnational law practice and business. It may also be the key to preserving order in this age of extremes where open democracy is more vulnerable than the garrison state. This is a profound rationale for international exchanges and for innovative cross-cultural programs such as the Seminaire Juridique.
---
[1] I have a long association with "la francophonie" having studied at one the French grandes écoles – the Institut d'études politiques de Paris, also known as "Sciences Po."
[2] Maine Law Review, Vol. 58, No. 2, 2006
[3] Charles H. Norchi and Gwenaelle Proutiere-Maulion, Piracy in Comparative Perspective: Problems, Strategies, Law, Hart Publishers (UK) and Editions Pedon (France) Publishers; 2012.
[4] Archives de philosophie du droit. Dalloz (Paris) 2009. See, www.philosophie-droit.asso.fr/sommaire.php?an=2009
[5] When Simone Veil was named to the Academie Française she was given a sword, as are all the "immortals" as they are known. Hers was engraved with the French Republic motto Liberté, Egalité, Fraternité, the European Union motto, Unie dans la diversité and the number 78651 – which had been tattooed on her arm at Auschwitz.
[6] Le 1 Paris,  2015
[7] See my blog, "Breaking up is Hard to Do."
[8] Maine Law students have study abroad opportunities in Canada, China including Hong Kong, France, Iceland, and Ireland.