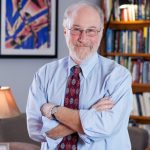 By Professor Peter Pitegoff
On the coast of Maine in 1978, an emerging community development organization helped secure financing to successfully rebuild a fish processing plant that had been destroyed by fire. Coastal Enterprises, Inc. (CEI), founded a year earlier by Ron Phillips who served as CEO until his retirement two years ago, began as a modest effort to create and preserve jobs in Maine's natural resources industry and rural small business sector. It was modeled on the community development corporation (CDC), a form of nonprofit entity that emerged in the civil rights era of the 1960s and proliferated primarily in disadvantaged urban neighborhoods in the years to follow. In contrast to the dominant urban CDC model, CEI worked in the rural setting of Maine and focused its housing and job-creation efforts in small towns and in the state's natural resources sectors of fish, farms, and forests.
In the four decades since its inception, CEI has grown from a CDC into a sophisticated community development financial institution, consisting of several corporate entities and driving multi-million dollar transactions in distressed rural regions in Maine and nationally. Its total investment activity has exceeded 1.2 billion dollars and has leveraged twice that amount in capital from banks, foundations, and other sources. CEI presents a microcosm of the evolution of community economic development over forty years and its robust use of complex legal and financial tools in urban and rural America today. (Learn more about CEI on its website.)
In 2005, I moved to Maine to be dean of the University of Maine School of Law. Given my career-long engagement in community development, I welcomed the opportunity to join the CEI board of directors a year later and eventually to serve on its executive and finance committee. A decade on the CEI board drew me into a dynamic organization and gave me a window into the rapidly changing arena of community development and finance. And, that experience has continued to inform my scholarship and teaching as a professor at Maine Law since I stepped down as dean in 2015.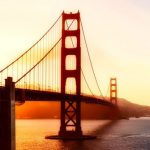 In San Francisco, at the Association of American Law Schools annual meeting in January 2017, I helped organize a program that assembled some three dozen legal scholars to discuss the evolution of community economic development and its relationship to law and the legal academy. My account of that event ("Community Development Law, Economic Justice, and the Legal Academy"), along with brief essays from ten other participants, will be published this fall in 26 Journal of Affordable Housing & Community Development Law 31 (2017).
More in-depth scholarship on "Community Development Finance and Economic Justice" is reflected in my book chapter slated for publication next year in Legal Scholarship for the Urban Core – From the Ground Up  (Rashmi Dyal-Chand and Peter Enrich, eds., Cambridge University Press) (forthcoming 2018). In this essay, I reflect on the history of community economic development, community development financial institutions, and their relationship with law and legal scholarship. The essay places Maine's Brunswick-based Coastal Enterprises, Inc. in the wider context and history of community development finance and policy and of the dramatic expansion of tax credit financing in the field. I also explore the implications of this trend for sustainability and local accountability, underscoring the distinction between community development and community organizing as well the distancing of community development finance from the civil rights and grassroots origins of CDCs. Finally, I mine connections between community development practice and the legal academy, from the proliferation of law school transactional clinics to an emergent body of applied scholarship that impacts policy and strategy in community revitalization.