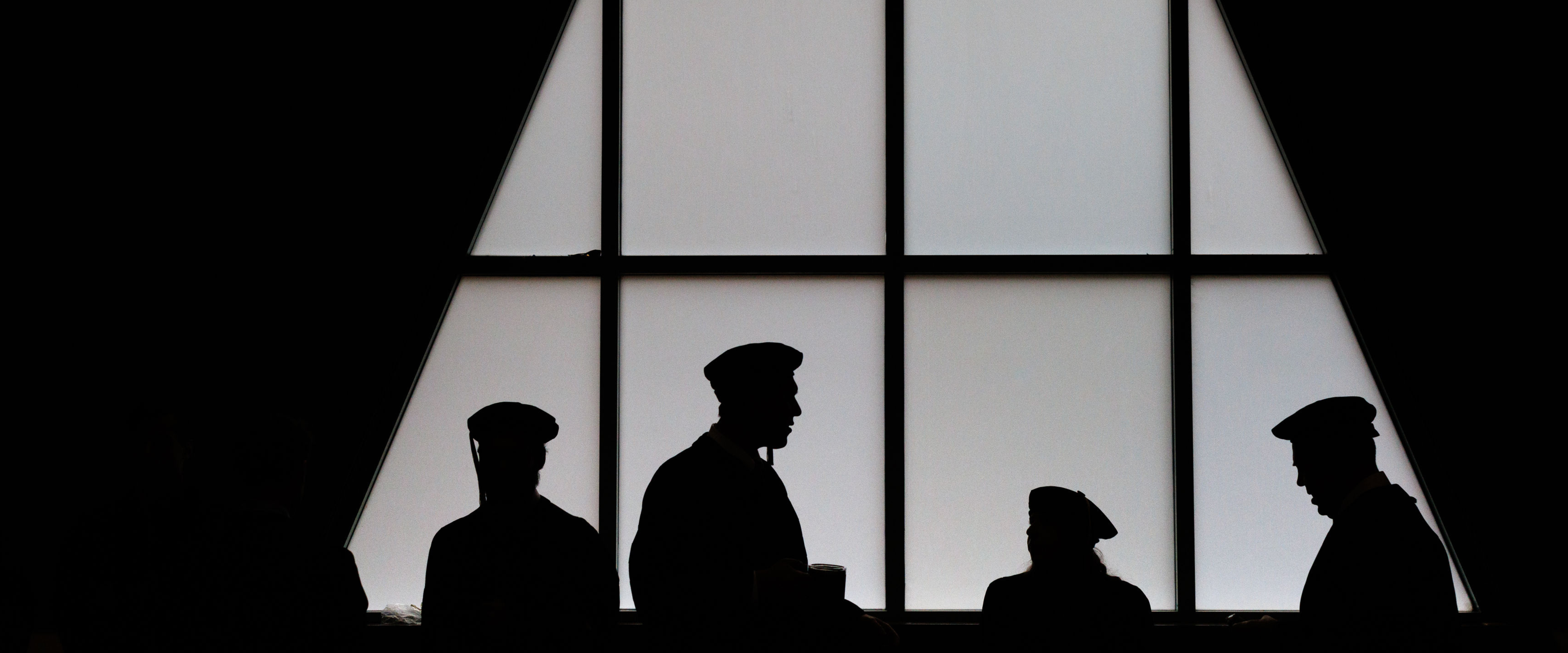 On May 21, The University of Maine School of Law's class of 2022 graduated at Merrill Auditorium in downtown Portland, ME. After two years of virtual graduations due to the COVID-19 pandemic, the celebration was buoyant and joyful for the graduates and their friends and families.
Maine Law Dean Leigh Saufley presided over the commencement ceremony, introducing several speakers including Lisa Marchese Eames, a Board of Trustees member, and Darcie McElwee, the U.S. Attorney for the District of Maine, and Richard Qualey, a 2022 graduate and the student speaker selected by his peers.
Qualey touted the strong community that has always existed at Maine Law, but that proved especially important during the pandemic. Whether it was sharing notes, virtual study sessions, mental health breaks or just a text checking in on friends, the class of 2022 carried each other across the finish line with kindness and kinship.
"While the long hours of reading, writing, and reviewing may feel lonely, we were never really alone," he continued. "There is no doubt we lived in unprecedented times, but we have also done unprecedented things. As a community we thrived, let us not forget that as we look to the future."
McElwee, a '98 alumna, received the L. Kinvin Wroth Award at the ceremony and offered graduates her own words of advice and congratulations.
"Every day as an attorney you will be called upon to do the right thing, even when no one is watching," she said. "That is a tradition of our law school, and it is so important you carry it on into the world."
Saufley commended the class for their resilience, compassion, and humor.
"Go forth and make the world a better place," Saufley said, closing the ceremony and welcoming graduates to a new chapter of their careers and lives.
Graduation 2022 Gallery