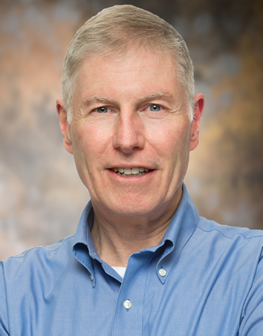 Current Courses
Cybersecurity Law & Policy
Information Privacy Practicum
Research Interests
Artificial Intelligence, Ethics and Data Protection
Information Privacy & Cybersecurity Law
Peter Guffin joined the University of Maine School of Law in the summer 2016. He previously served as an adjunct professor teaching Information Privacy Law.
Peter Guffin is chair of Pierce Atwood's Privacy & Data Security practice. A long-time partner and now of counsel at the firm, Peter focuses his practice in the areas of information privacy and cybersecurity law, drawing on his extensive experience in the areas of intellectual property, the internet, and information technology.
Guffin has published numerous articles and has been a frequent invited speaker on a multitude of information privacy and cybersecurity topics. He authored a chapter entitled "The Electronic Communications Privacy Act" in Data Security and Privacy in Massachusetts, an award-winning book published by MCLE Press (now in its 3rd Edition 2020).  Since 2018, he has served on the faculty of the Practising Law Institute's annual Fundamentals of Privacy Law program.
In July 2022, at the invitation of the Conference of Chief Justices, he delivered remarks on the topic "Emerging Jurisprudence in First Amendment Challenge to Electronic Court Records Access Rules" at annual meeting of Conference of Chief Justices and Conference of State Court Administrators in Chicago.
In 2022 he represented amicus curiae Conference of Chief Justices in support of defendants in First Amendment challenge to electronic court records access rules in Courthouse News Service et al. v. Glessner et al., No. 21-1624 (1st Cir.) and Courthouse News Service et al. v. Gabel et al., No. 21-3098 (2d Cir.).
In 2018, he served as a member of the Maine Judicial Branch Task Force on Transparency and Privacy in Court Records, and he received the Maine Judicial Branch's 2018 "Outstanding Volunteer of the Year" award in recognition of his efforts while serving on the Task Force during which he "generously contributed his expertise, scholarship, and insights."
Guffin has been listed since 2014 in the Best Lawyers in America for Copyright Law and Litigation-Intellectual Property. In 2017, he was selected by the U.S. Department of Commerce and EU Commission to serve as an arbitrator for the EU-U.S. Privacy Shield arbitration program. He is a Certified Information Privacy Professional (CIPP/EU, CIPP/US), International Association of Privacy Professionals.
Selected Publications
Massachusetts Data Privacy Bill Would Increase Litigation Risks, Law 360 , November 2021 (with Melanie Conroy)
Maine: Internet Privacy Law Advances Consumer Privacy Protection and Fills a Federal-level Regulatory Void, OneTrust DataGuidance, July 2020 (with Ariel Pardee)
Digital Court Records Access, Social Justice, and Judicial Balancing: What Judge Coffin Can Teach Us, 72 ME. L. REV. 87 (2020) [PDF]
Founder and author of the blog, Privacy Law Perspectives
Maine's New Internet Privacy Law in Brief, Maine Lawyers Review, July 11, 2019 (with Kyle M. Noonon).
Why Study Privacy Law? - 33 ME. B. J. 35 (2018). [PDF]
Foreword, 66 ME. L. REV. 369 (2014) (Symposium Issue, Who's Governing Privacy? Regulation and Protection in a Digital Era) (with Kyle J. Glover & Sara M. Benjamin). [PDF]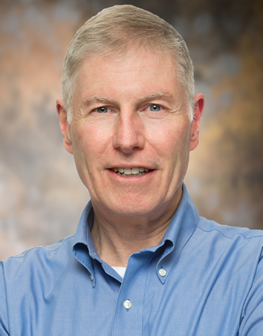 Current Courses
Cybersecurity Law & Policy
Information Privacy Practicum
Research Interests
Artificial Intelligence, Ethics and Data Protection
Information Privacy & Cybersecurity Law