Nancy Wanderer
Professor of Law, Emerita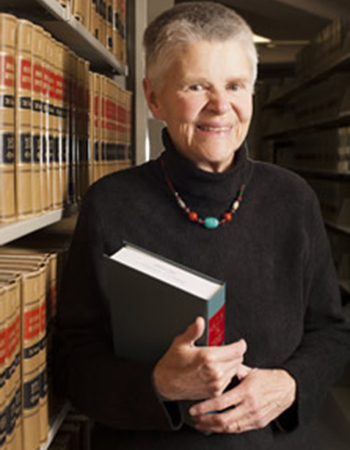 Education
B.A., Wellesley College
M.A., George Washington University
J.D., University of Maine School of Law
Nancy Wanderer is an emerita professor at the University of Maine School of Law. She was formerly director of the first year Legal Research and Writing Program at Maine Law. She is known for her enthusiasm in working with students and her love of the law, particularly as it relates to women's and minority rights.
A former law clerk to Hon. Daniel E. Wathen, past Chief Justice of the Maine Supreme Judicial Court, Professor Wanderer has frequently given presentations and led workshops on legal writing and analysis for lawyers, law clerks, judges, and organizations around Maine and nationwide.
Professor Wanderer had an earlier career in education, with a focus on counseling and language arts. She first taught writing as a professor at Unity College in Unity, Maine. She became interested in the law while working as associate director for career counseling at Colby College. As drafter of the college's sexual harassment policy, Professor Wanderer was asked to be an advocate for an instructor involved in a sexual harassment case. Deciding that she needed the right credentials, she enrolled at Maine Law, where she earned a J.D. in 1990.
Following her clerkship for Justice Wathen, Professor Wanderer worked at the largest law firm in Portland, Maine, representing clients in employment discrimination matters. She also served as an attorney for the Executive Director of the Maine Health Care Finance Commission. In 2000, Secretary of Defense William Cohen appointed her to the Defense Advisory Committee on Women in the Services. She served on Maine's Commission on Gender, Justice, and the Courts; as president of the Maine Women's Fund; and as chair of the Maine State Bar Association's Committee on the Status of Women Attorneys.
Professor Wanderer has led sessions on opinion-writing for probate judges, both locally and nationally, and worked with the National Center for State Courts to develop and present webinars on "Writing Opinions and Orders in Controversial Cases" for trial and appellate judges.
Professor Wanderer is currently writing a regular column on legal writing called "Res Ipsa Loquitur" in the Maine Bar Journal.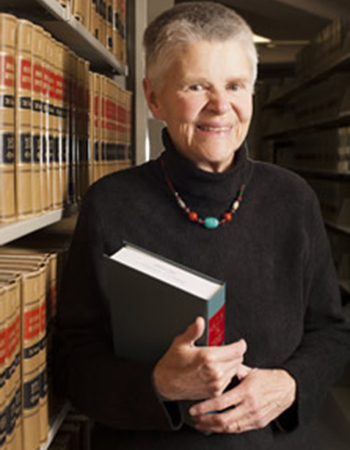 Education
B.A., Wellesley College
M.A., George Washington University
J.D., University of Maine School of Law