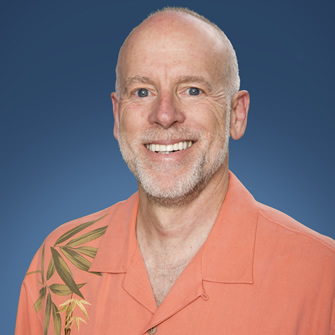 Ira Waldman '76 began his legal career as a real estate finance lawyer at Union Mutual. He is now a partner at Cox, Castle & Nicholson LLP, a law firm that specializes in working with clients involved in the real estate industry. One of his areas of expertise is representing developers in connection with development projects on land ground leased from municipalities.  Since 1986, Ira has represented developers on 60 – 70% of the transactions in Marina del Rey.
He was named the 2016 Real Estate Lawyer of the Year by Who's Who Legal.
What do you enjoy most about your job at Cox, Castle & Nicholson?
That I am not a litigator…more seriously the most rewarding part about being a real estate lawyer is that you see the physical fruit of your work.  As a young lawyer at Union Mutual, I once visited a mortgage banking company in Chicago and when driving around the city the bankers would point out to me with pride the various projects that they had made "happen." I thought to myself that is what I wanted to be able to do. Now when we have visitors I do the same in Los Angeles.
How do you like to spend your time when you are not working?
I am involved in so many outside organizations related to my work that I sometimes feel like I am always working – but in an enjoyable way. I have been involved in the ABA Real Property, Trust and Estate Law Section, the American College of Real Estate Lawyers, the Joint Editorial Board for Uniform Real Property Acts, various drafting committees for the Uniform Law Commission, the Anglo-American Real Property Institute, Bates College Alumni Council and, of course, the University of Maine School of Law's Foundation Board. I am the most rabid Los Angeles Clippers fan in Los Angeles. I support all manner of Bates College athletics, where I played football back in the day. I also had 2 children (Shayna and Ethan) play sports at Bates.
What impact did Maine Law have in your life and career?
I received an outstanding education from top to bottom. Despite the Law School's size, there were more than enough business type courses to secure a well-balanced business law education, as well as interesting non-business courses, such as Psychiatry and the Law and Education Policy and the Law. I was trained by an amazing group of professors – from Spanogle, Gregory, Loper, Delogu, and especially my good friend and mentor, Martin Rogoff. I know that I received an education worthy of the best law schools in the United States.
What are some of your favorite memories of your time at Maine Law?
I won't say that it starts and ends with the Christmas Pageant, which started during my first year, but here is the story. It was all Professor Gregory's idea.  He broached the idea of students portraying the professors in a skit to Connie Miller '75, who was an actress in her previous life. Connie laughed at the suggestion, responding to Professor Gregory, "you should see the impersonation that Ira does of you." At which point Professor Gregory exited the conversation and idea. Connie and I, however, ran with it and the Christmas pageant was born. I played Professor Gregory, and I must have been good because he ran over to me after the play with a big grin. He told me it was the best impression of him that he had ever seen.
Another favorite memory was joining my classmate Dan Short to work for Jimmy Carter's presidential campaign, which led to Marty Rogoff practically running the campaign in Maine.
Did you do anything outside of law school to stay balanced?
Assistant Dean Bill Julavits asked me if I wanted to coach football at Cheverus High School, a side job of his that he no longer had the time for. I had just successfully concluded my first year and discovered that I would have the time during the football season to do it. (Our first semester exams were after the Christmas holiday.) At the time I had a work study grant for $1,000, $300 of which needed some public entity to fund it. Cheverus had the $300, so I agreed to coach. With this work study grant, I became the highest paid assistant varsity and head freshman high school football coach in Maine for 2 years.
It's a challenging job market for law school graduates these days. What advice would you give to the current Maine Law students or those considering a legal education?
First of all, for current students, working in a major firm is no panacea these days, so don't be discouraged if that is what you think you want and it doesn't come your way. Any experience is good experience, so don't wait for the "perfect job." Learn a craft, join professional and community organizations, and get to know people because you never know when an opportunity will present itself.