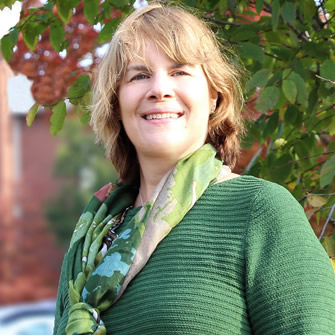 Virginia "Ginny" Lee '05 has been involved in Information Privacy Law practically since it began. Recently, she was Head of Global Data Privacy and Director, Senior Corporate Counsel at ServiceNow. Prior to this, she was Director of Global Privacy at Starbucks; Sr. Attorney for Privacy/Security at Intel Corporation; and the Director of Platform and Product Privacy at Yahoo!.
Professor Lee has worked on policy, regulatory, and compliance issues for the Network Advertising Initiative, a self-regulatory association for the third-party advertising industry. She currently serves on the IAPP Privacy Bar Section Advisory Board. She is also a Fellow of Information Privacy (FIP), Certified Information Privacy Professional (CIPP/US, /G, IT), and Certified Information Privacy Manager (CIPM). She is admitted to practice in Maine, Washington, and Oregon and is a registered patent attorney.
Undergraduate: B.A., Applied Mathematics, University of Maine
Graduate: M.B.A., University of New Hampshire
Why law school?
After 9/11, many of my peers reexamined what we were doing with our lives. When 9/11 happened, I was working on various engineering projects. On reflection, I decided I wanted to go to law school, probably to be a patent attorney which I thought would be more meaningful.
Why Maine Law?
It was important to me to go to a state school, as I strongly believe in the importance of public education. I attended the University of Maine as an undergraduate and their program was excellent. As an older student, I also was attracted to Maine Law's small class size and faculty.
How did you get into the Information Privacy field?
By accident!  During law school I interned at a patent law firm, using the technical expertise I brought with me to law school. (I studied Applied Mathematics as an undergraduate.) The next year the Network Advertising Initiative (NAI) posted a law clerk job. The job was five miles from my house in Kittery, and if it was further away I might not be in privacy law. I think I was the fourth employee at the organization. I worked on issues involving spyware, spam, and cookies. This was even before Maine Law and Trevor Hughes (Maine Law Class of 1995) began offering a course in Information Privacy Law (in 2006)! One thing led to another, and I found myself in a career with tremendous opportunities to make a difference in positive ways.
What do you like about the Information Privacy field?
It has allowed me to combine my engineering background and my M.B.A, with law in a synergistic and fascinating way. I've been able to work on cutting edge privacy and technology issues in a variety of contexts, including developing Starbucks' global privacy program.
Do you have advice for prospective law students?
It is important to focus on areas you find interesting, and emphasize the skills that you have.  Have an open mind, and look around for new and exciting areas of law.