Community. Accessibility. Quality of education. These values have always been at the core of Maine Law's mission. In January of 2023 we will move into a new home that will help us better facilitate our commitment to those principles. Located in the heart of downtown Portland, our new location at 300 Fore Street and the building's updated technological capabilities will give our students better access to the local and statewide communities and ensure Maine Law is even more accessible to them.

---
Student Focused Features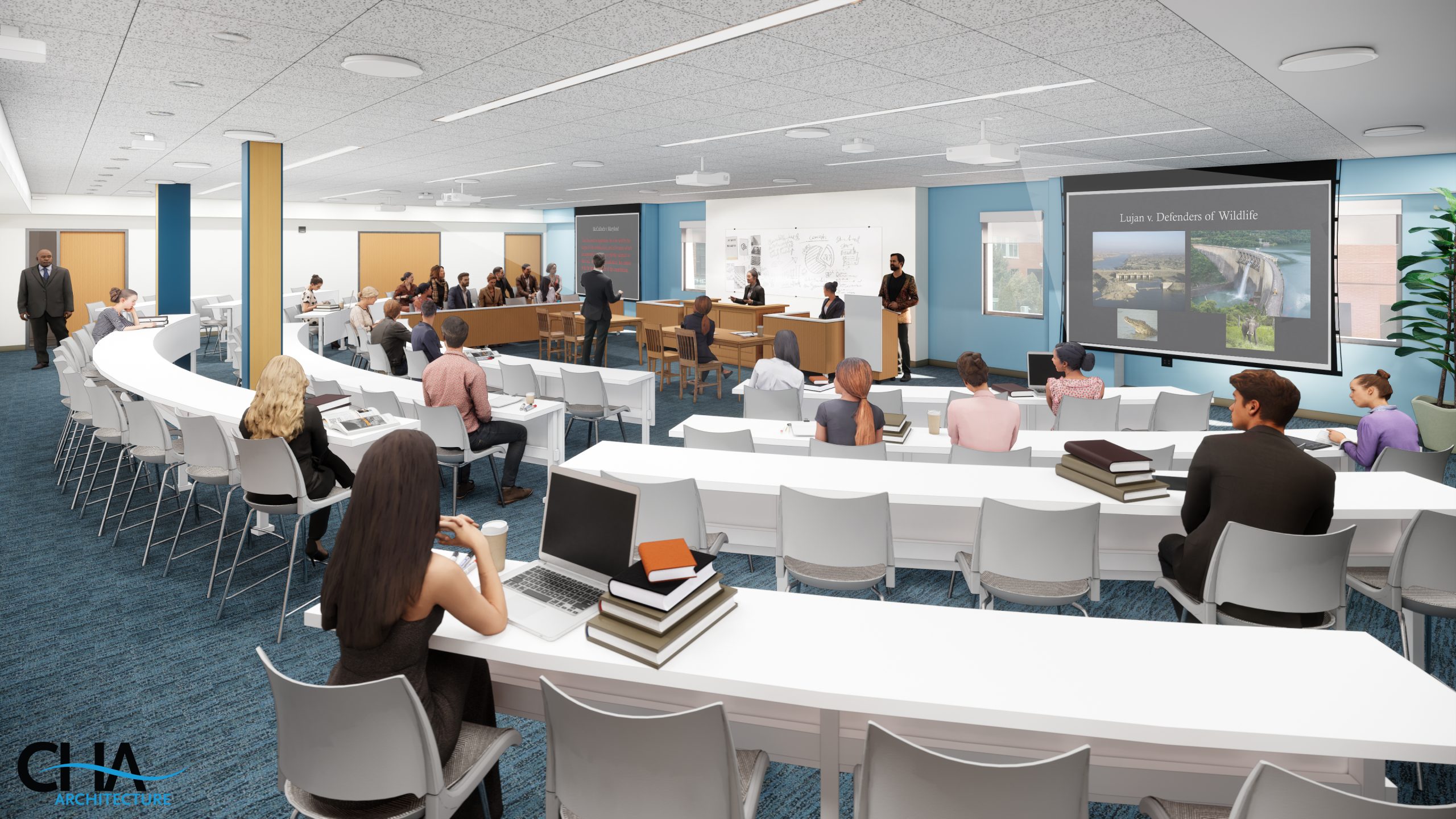 Nine innovative learning spaces with premier technology and customizable furnishings
Three large study spaces
Two 100 person classrooms
Ten semi-private group study spaces
Dedicated Maine Law Review Office
Fully staffed law library
Prime location in the center of Portland
---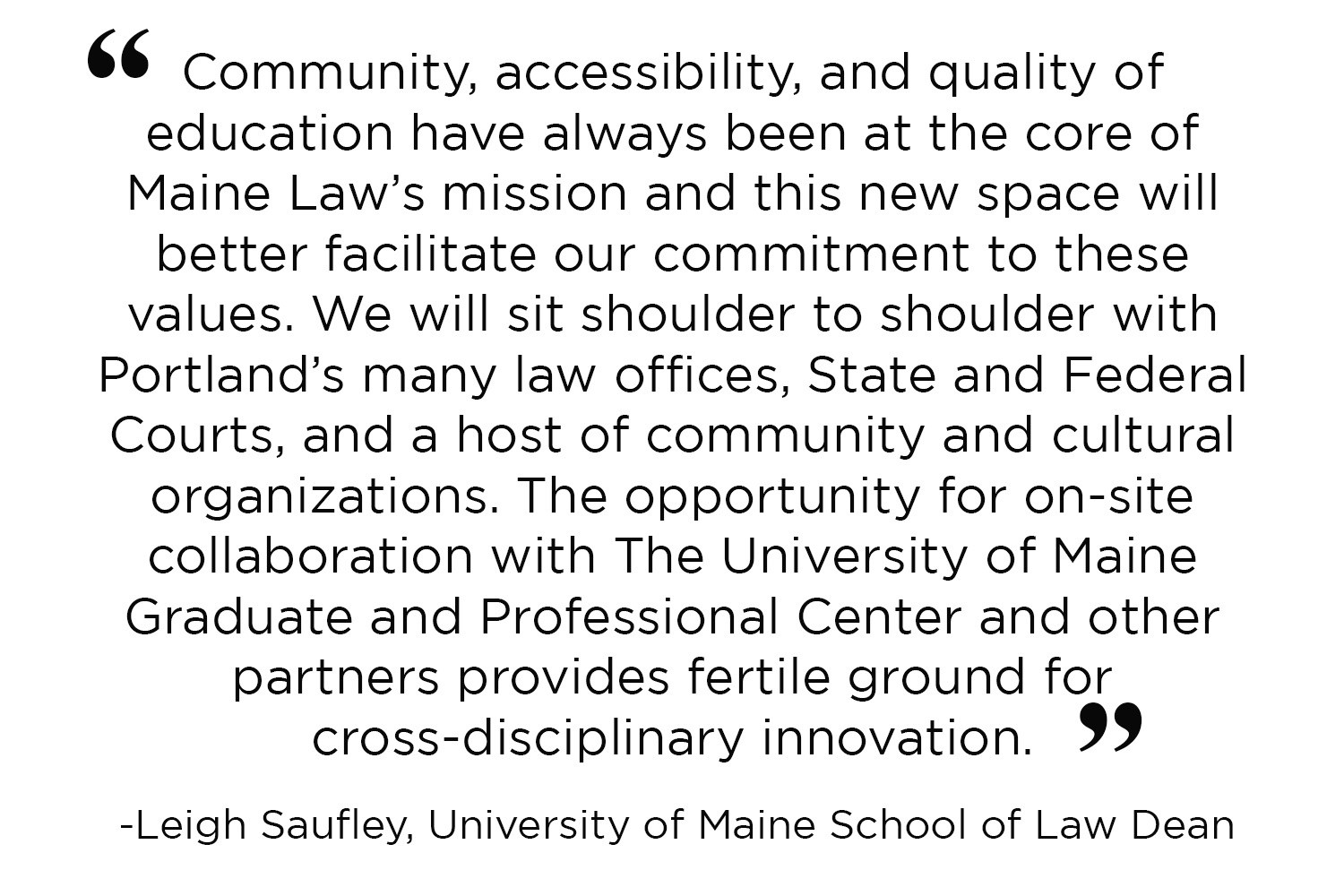 ---
Building Features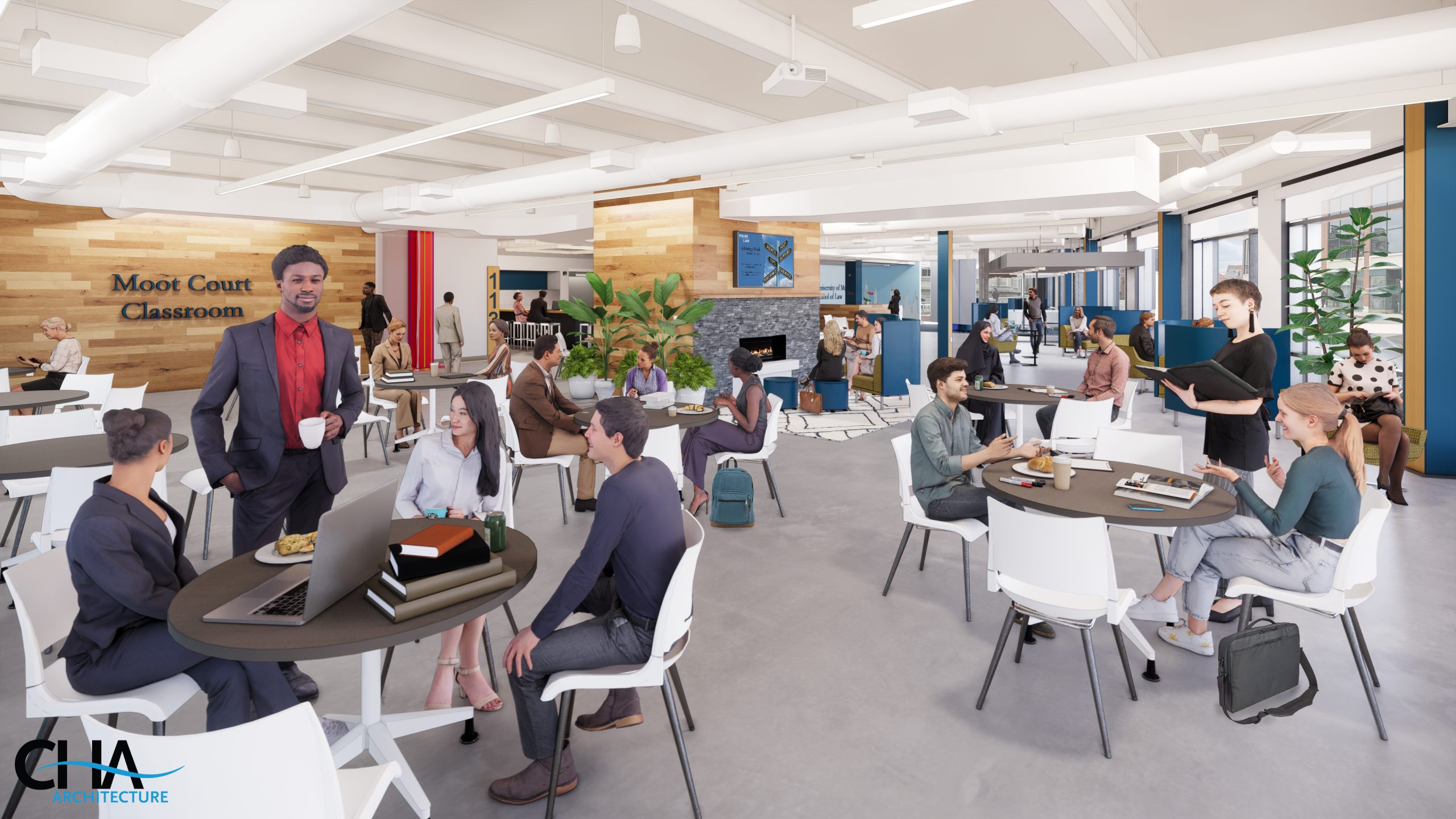 63,000 square feet and six stories
First floor living room area with fireplace and café
Designated parents' room
Modern departmental and faculty offices
Designated prayer room
Accessible and affordable parking options
Updated Cumberland Legal Aid Clinic space
---
Community
Located in the heart of Portland, Maine's most urban city, 300 Fore Street is at the center of legal, cultural, community, and recreational activities. Our new home sits shoulder to shoulder with Portland law offices, State and Federal Courts, NGOs, libraries, and a working waterfront. This new location offers immense experiential learning opportunities, access to community resources, and, of course, plenty of recreation. Whether attending a hearing at one of the several courts just blocks away, meeting with one of our many community partners, studying over a drink at a local breweries, or grabbing a bite to eat downtown, 300 Fore Street offers a strategic and convenient location to be an even more effective partner to our city and state.
Portland Maine has been…
---
Accessibility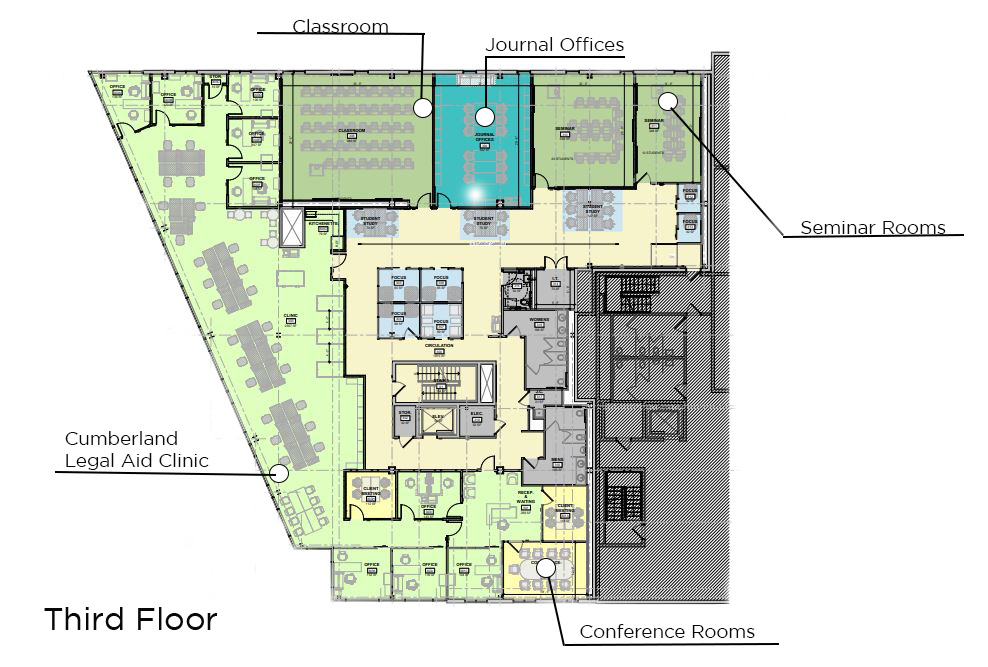 Students and scholars will have exceptional proximity to professional and cultural experiences in Portland. Our new space will also enhance student's access to faculty and the law school leadership team, facilitating seamless communication, collaboration, and socialization. Form follows function.
Maine Law will not be the only occupant of 300 Fore Street. The property will also be the new home of administrative offices for University of Maine Graduate and Professional Center, the University of Maine Graduate School of Business, Portland Gateway, and University of Maine System offices.
The proximity of leaders across these programs to Maine Law will enrich the interdisciplinary opportunities available to our students and scholars.
---
Quality of Education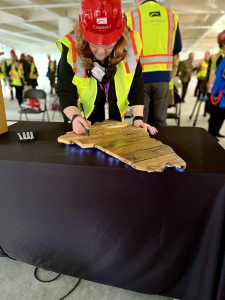 Maine Law has leading programs in environmental, information privacy, and transactional law. Our Cumberland Legal Aid Clinic brings aid and representation to hundreds of low-income Mainers every year, and our students are deeply involved in facets of experiential education, from Moot Court competitions to serving as student attorneys through the clinic. In other words, we offer an outstanding legal education and, now, have the facilities, amenities, and locale to match.
Classrooms are equipped with state-of-the-art technology and customizable furnishings to reflect a variety of courtroom and legal settings. Collaborative and private study spaces are woven seamlessly throughout the building and library staff will have access to premier equipment to best support students and faculty.
We also understand that an educational setting is not just about education. Students perform best when they feel comfortable, supported, and balanced. This is why 300 Fore Street comes with many amenities that prioritize student needs, including a prayer room, parents' room, a café, and a recruiter room for bike storage.
---
News and updates
---