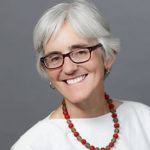 By Professor Jennifer B. Wriggins
Excerpt from an op-ed published in the Bangor Daily News

Let's praise Maine's legislators both for the way they conducted the hearing on a bill to reduce exemptions from school vaccination requirements and for the decisions they made in passing the bill.
Part of government's job is to protect people, especially kids, from dangerous infectious diseases; vaccinations are the best tool science has found to do that. We've known for a long time that diseases easily spread in schools. It was back in 1857 that the Maine Legislature first decided that unvaccinated children could be excluded from school when ordered by the local school committee.
Vaccines work to prevent outbreaks when a high percentage of a community is vaccinated; for vaccine-preventable diseases like measles this "herd" immunity figure is 95 percent. In recent years, an increasing number of parents have decided against vaccinating their children as misinformation has spread about vaccines. The World Health Organization has called "vaccine hesitancy" one of 10 serious health threats of 2019.
The Maine Legislature in 2019 faced a risky situation. Vaccination rates had been dropping. Use of philosophical and religious exemptions had been climbing. Maine's average kindergarten vaccination rates in five counties were lower than the 95 percent needed for 'herd' immunity. More than half of kindergarten classes fell below that 95 percent threshold. Maine had the highest pertussis rate in the nation. Measles outbreaks were occurring in many states.
In response, a bill was introduced to tighten Maine law on vaccinations required for students, as well as some other groups. The revised law still allows students to be excused from vaccination if a vaccine would be "medically inadvisable" for them, such as students who are immunocompromised because of cancer treatments, but opting out for philosophical or religious reasons will not be allowed. California, West Virginia, Mississippi, and New York (as of June 13) all have laws like Maine's that allow exemptions only for medical reasons.
To read the full op-ed, please visit the website of the Bangor Daily News.