By Professor Donald Zillman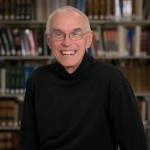 I'm delighted to report that Lexis-Nexis has published the 2018 major revision of Maine Tort Law by Jack Simmons, Donald Zillman, and Robert Furbish. This is the first revision of our treatise since 2004 and incorporates the regular two-year supplements to the book as well as new developments since the 2015 Supplement.
Maine Tort Law was first published by Butterworth Legal Publishers in 1994. The authors were Donald Zillman, Jack Simmons, and the late David Gregory. Our goal was to provide a comprehensive study of tort law in the State of Maine. One of the joys of the original text and the present one is the collaborative relationship between the University of Maine School of Law and the practicing bar, as represented by Berman & Simmons. Recognizing that Maine is a lightly populated state, the driving goal behind this project since its inception a quarter century ago has been to provide a public service.
We have been blessed with the addition of Robert Furbish, an attorney at Berman & Simmons to the team of authors. Bob is an experienced and eminent practitioner of tort law in Maine. He prepared a concise and valuable overview "Starting with Maine Tort Law – A Guide for the New Lawyer" for this volume. This overview both summarizes the 888 pages of the book and serves as a guide to the lawyer facing her/his first torts case.
Maine Tort Law preserves much of the original text.  In particular, it keeps David Gregory's splendid histories of some of the intentional tort actions in Maine dating back to statehood. Often, these statements of law from the 1800s remain controlling precedent in the state.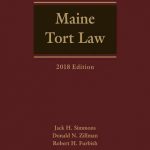 The text also captures some of the newer trends in tort law. What changes have taken place since the publication of the 1994 volume? One is the greater willingness of the Supreme Judicial Court to adopt tort principles from other states and rely on the Restatement of Torts in its several revisions. A second is the considerable growth in the areas of insurance law and government tort law.  A third is the recognition that an increasing amount of tort law appears in settlement negotiations rather than decisions at the jury or appellate judicial stage. A fourth is the greater willingness of the Maine Legislature to write tort law rather than leaving the field exclusively to the courts. Sometimes, this will overturn an existing judicial precedent. On other occasions, it will reflect the need (typically pointed out to the Legislature by members of the Bar or Bench) of confusion in the law that would benefit from legislative clarification.
Our thanks to Alicia Curtis and Esther Yoo, both of Berman & Simmons, and to Brook Kolarich, Maine Law Class of 2018, for their splendid assistance with research and writing.
We welcome comments from readers. We particularly hope our experience may encourage further Bar-Law School writing collaborations on aspects of Maine law.