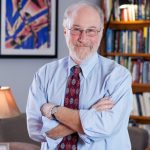 By Professor Peter Pitegoff
The evolution of community economic development over the past several decades has witnessed dramatic growth in scale and complexity. Indeed, new approaches to local development and related lawyering, and to philosophies underlying these approaches, challenge us to re-imagine the framework of community economic development (CED).
From the early days of community development corporations to today's sophisticated tools of finance and organization, this evolution suggests a vibrant role for law and lawyers in pursuit of economic justice and opportunity. For example, new approaches to enterprise development have stretched beyond traditional business forms to include experiments with cooperative structures, "B Corporations," and other hybrid entities and alternative enterprise forms. Federal tax incentives such as New Markets Tax Credits and Low Income Housing Credits, and growth in private "impact investing," have created robust private sector financing regimes and have given rise to investment of billions of dollars in disadvantaged communities. Crowdfunding and novel grassroots initiatives combine to create a virtual "sharing economy."
Moreover, the contexts for CED have undergone changes over time. Cities have emerged as sites of gentrification and concentrated low-wage work, both of which have influenced CED strategies such as low-wage labor organizing in a world of contingent employment. The 2008 recession and its consequences in urban settings have amplified living wage advocacy, community benefits agreements, and efforts to contain runaway housing markets against a background reality of stressed state and municipal budgets. Rural poverty, too, has been exacerbated by the widespread economic downturn and has demanded new strategies.
We have seen a parallel evolution in the legal academy – emergence and maturing of community development clinics, other community engagement initiatives, interdisciplinary programs, growing interest among law students, and expanded attention in scholarship and teaching. Prof. Rashmi Dyal-Chand (Northeastern University Law School) and Prof. Scott Cummings (UCLA Law School) have joined me in proposing to bring together a number of legal scholars in community economic development to discuss this topic at the Association of American Law Schools annual meeting in January 2017.
Many years have passed since I worked with colleagues at SUNY Buffalo Law School in 1988 to launch a clinical and curricular program in community economic development and affordable housing finance, and the expansion of such programs at numerous law schools is heartening. Although my ten years as dean at the University of Maine School of Law have limited my recent engagement with CED, I have maintained a birds-eye view and a hand in the field through Coastal Enterprises, Inc. (CEI).
CEI is a leading community development finance institution whose work over nearly four decades reflects the dramatic development of the field. Based in Brunswick, Maine, CEI has evolved over time from a local community development corporation that grew out of the civil rights movement to a billion-dollar operation and complex organization working in Maine and nationally, and it continues to adapt to change. The CEI saga presents a microcosm of today's world of community economic development and how we arrived here. My work as a longtime member of the CEI board of directors helps inform my scholarship, as well as my teaching in business associations, nonprofit organizations, corporate governance, economic development law, and professional responsibility at Maine Law.