By Professor Don Zillman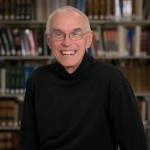 I've just completed the prospectus for Energy Innovation and the Law in the Age of Climate Change.  I'll serve as the Lead Editor along with colleagues LeRoy Paddock, George Washington University Law School; Lee Godden, University of Melbourne Law School; and Martha Roggenkamp, University of Groningen Law School (Netherlands).
We will be editing and commenting on the work of 27 authors and colleagues from around the world, working together under the auspices of the International Bar Association's Section on Energy, Environment, Natural Resources, and Infrastructure Law.  Other authors are from New Zealand, Denmark, the United Kingdom, Canada, China, Nigeria, Colombia, Qatar, Spain, the United States, Russia, Australia, Mexico, the Netherlands, Norway, Brazil, and South Africa.
We hope that the book will be the eighth such collaboration and, like the previous seven, be published by Oxford University Press.  The excitement, and challenge, of the book will be blending new technologies (e.g. continued advancements in hydraulic fracturing ("fracking") and horizontal drilling, new nuclear technologies, advances in electricity storage, off-shore renewable energy) and bold new legal approaches to the challenges of climate change and the world-wide commitment expressed by the Paris Agreement of December 2015.  Needless to say, political changes in the United States and the European Union will play an important role in assessing what the state of the world will be at expected publication time of the book in March 2018.  It should be fascinating.